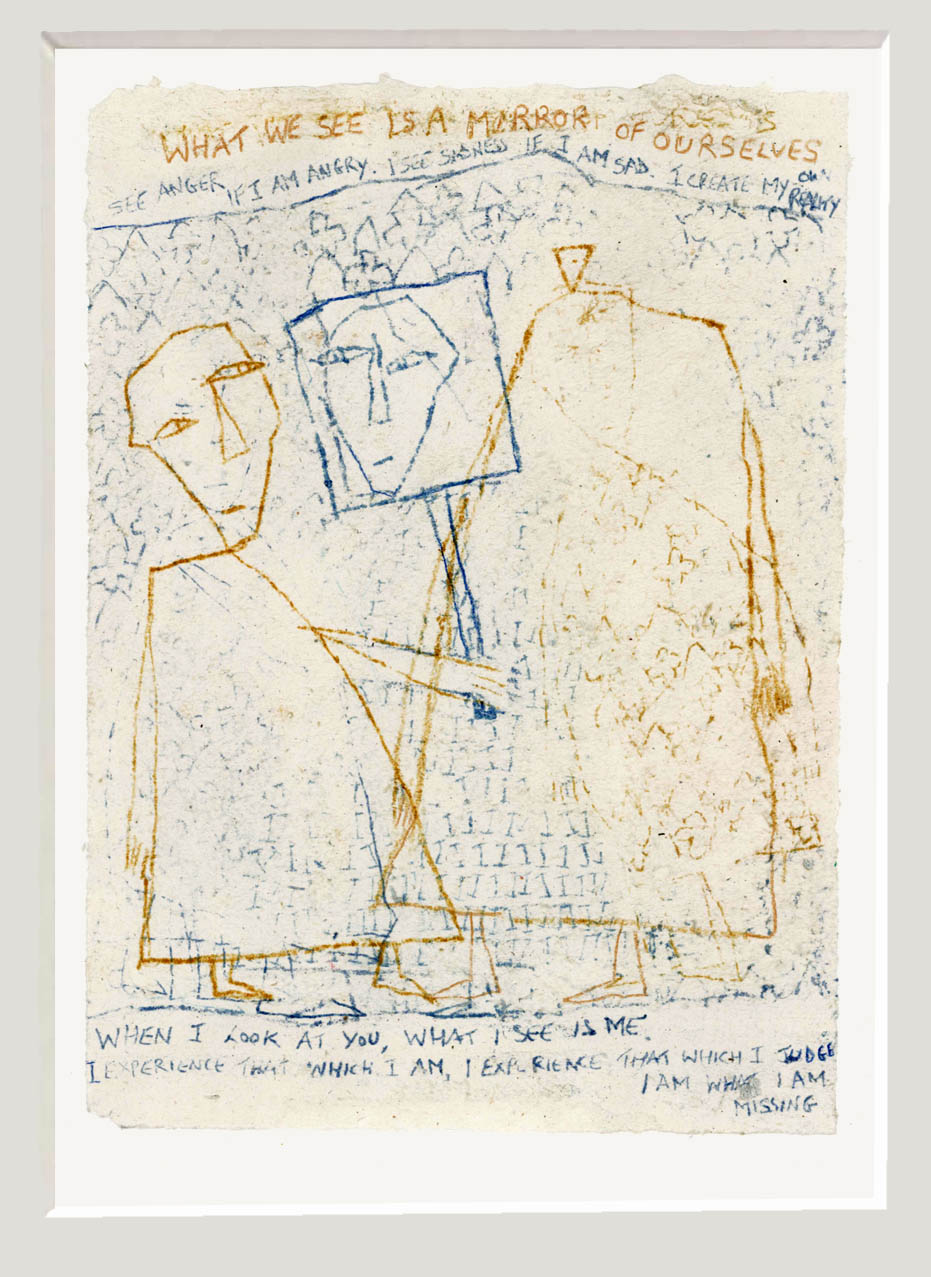 When I look at you what I see is me.
You are my thoughts when I look at you.
I see you through the lens of my experiences.
I see you differently to everyone else.
I see everything as a reflection of myself.

Limited Edition signed print

---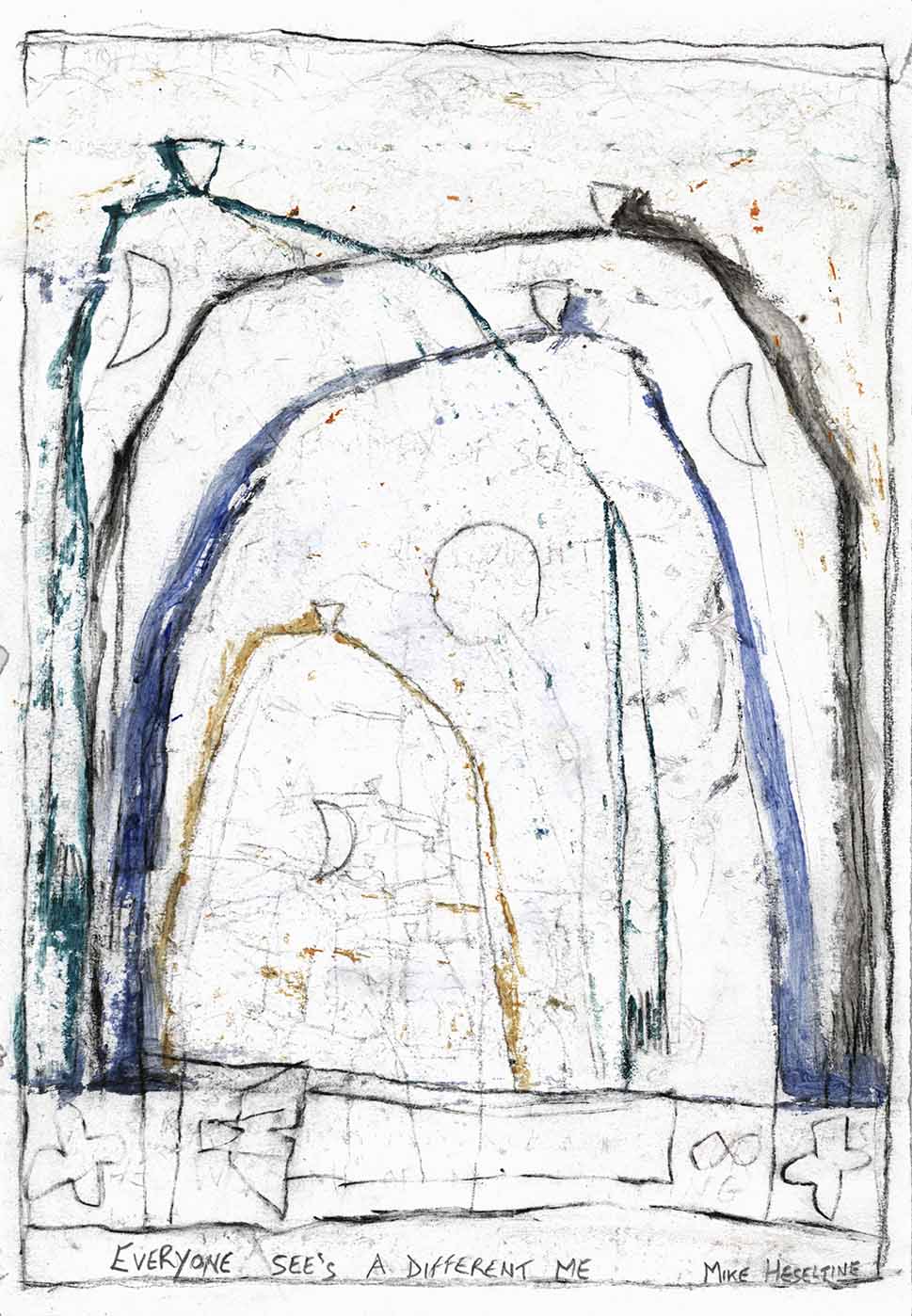 Everyone sees a different me.
I am thoughts.
In the space between thoughts,
we are one.

Limited Edition signed print

---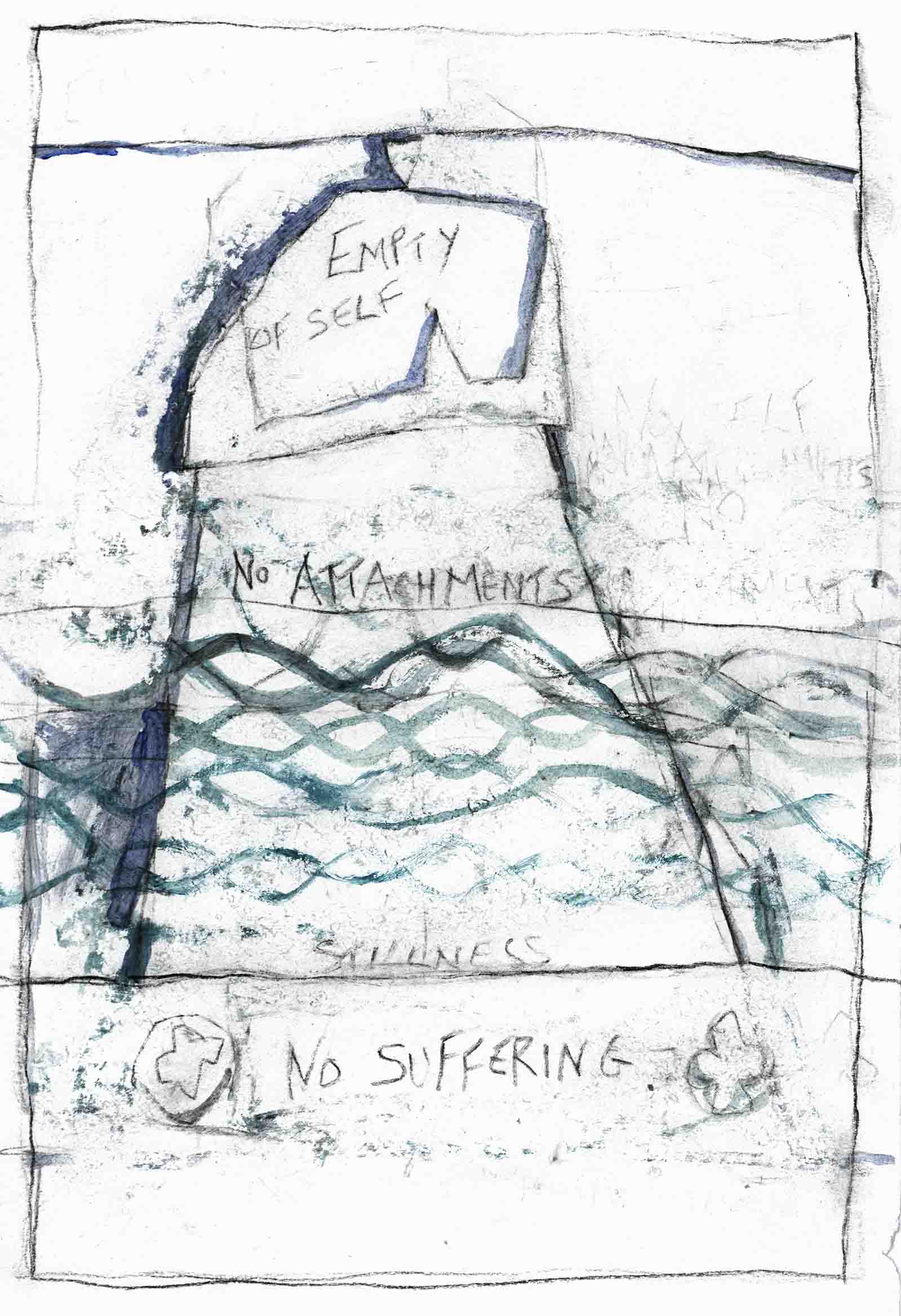 No self, no desire, no suffering.
I let my thoughts of self be scattered by the wind.
With no attachment to 'self'
all unhappiness is ended.

Limited Edition signed print

---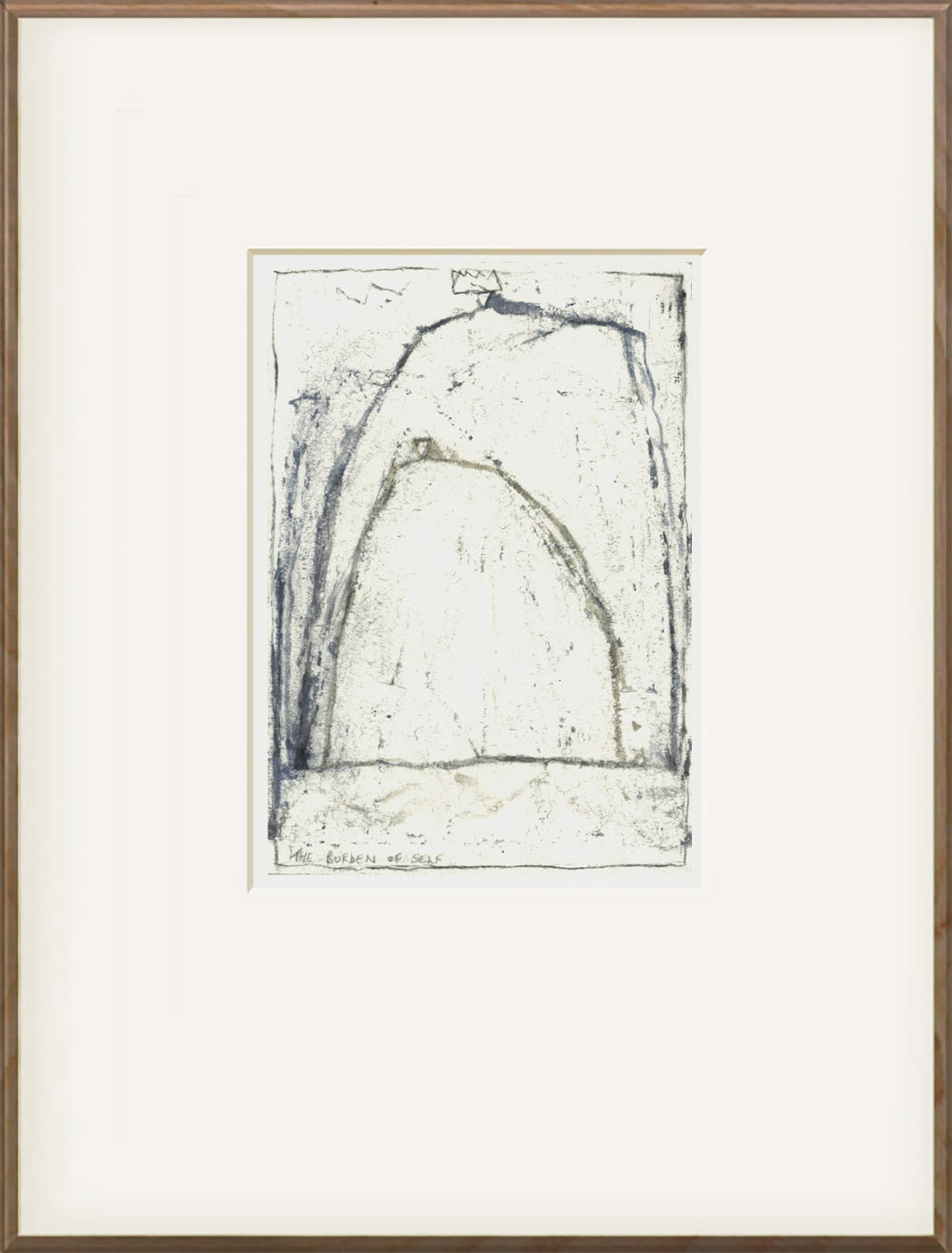 The burden of self.
I create my story
attached to an illusion
of self.

Limited Edition signed print

---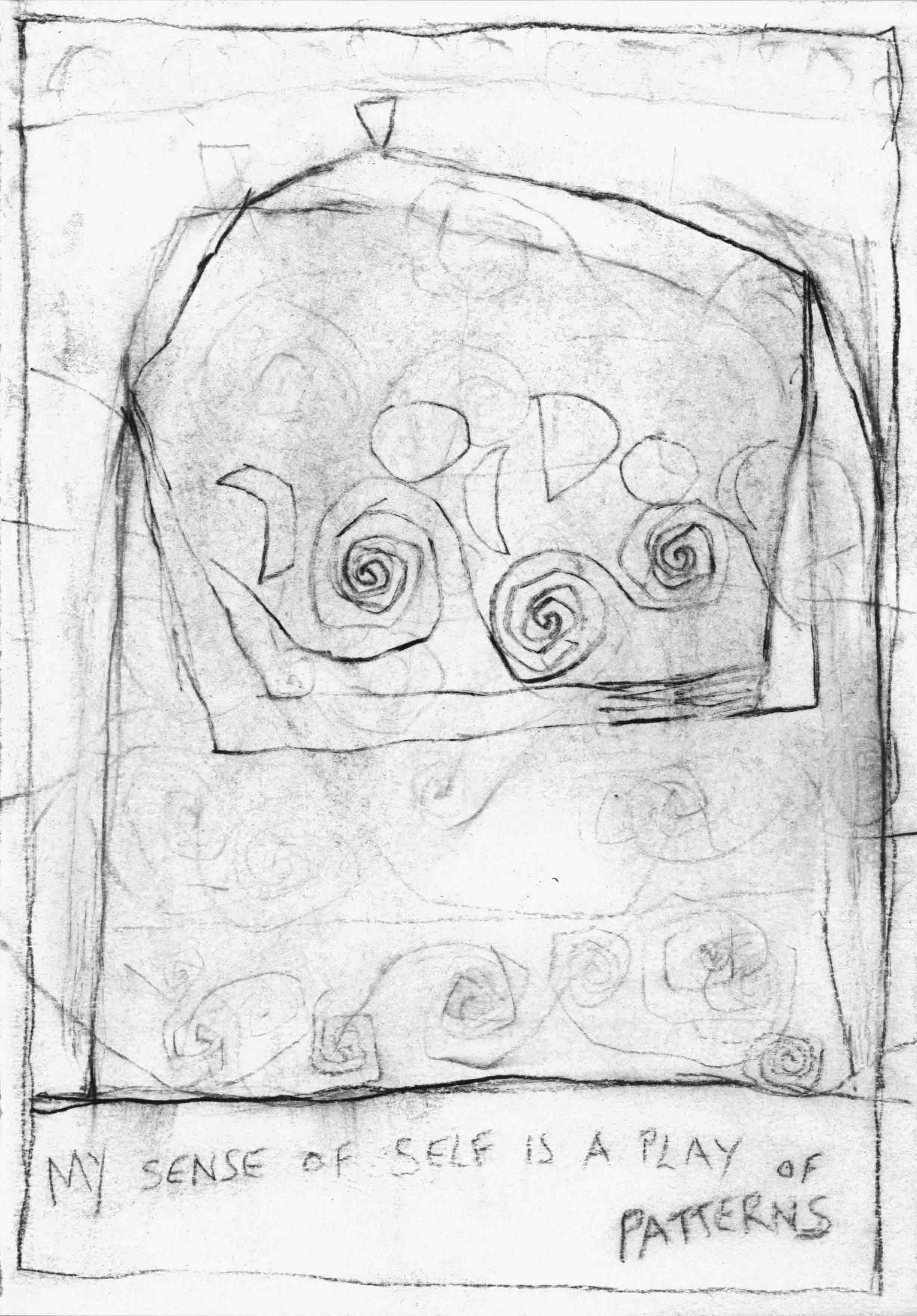 My sense of self is a play of patterns.
---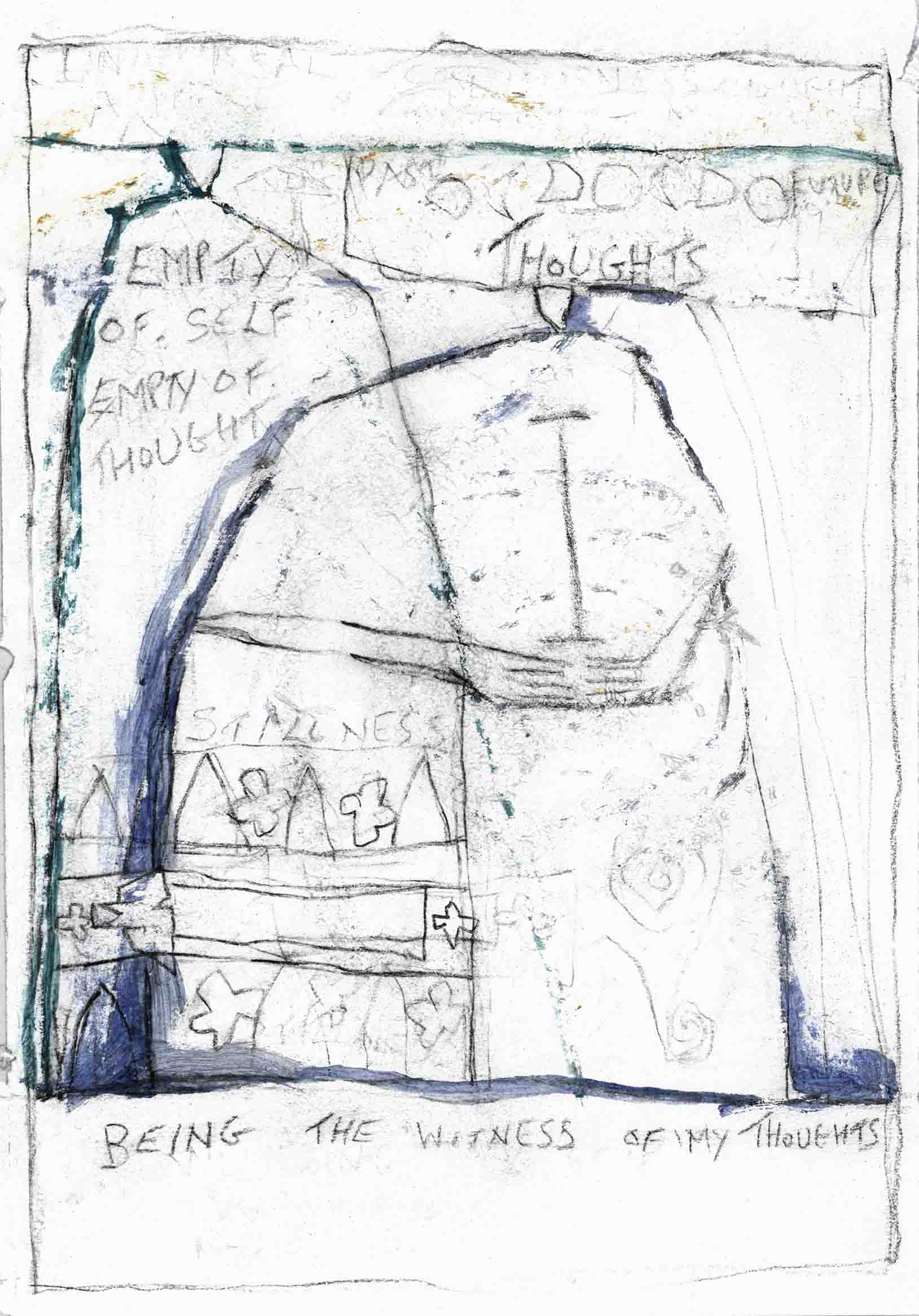 Witnessing my self.
---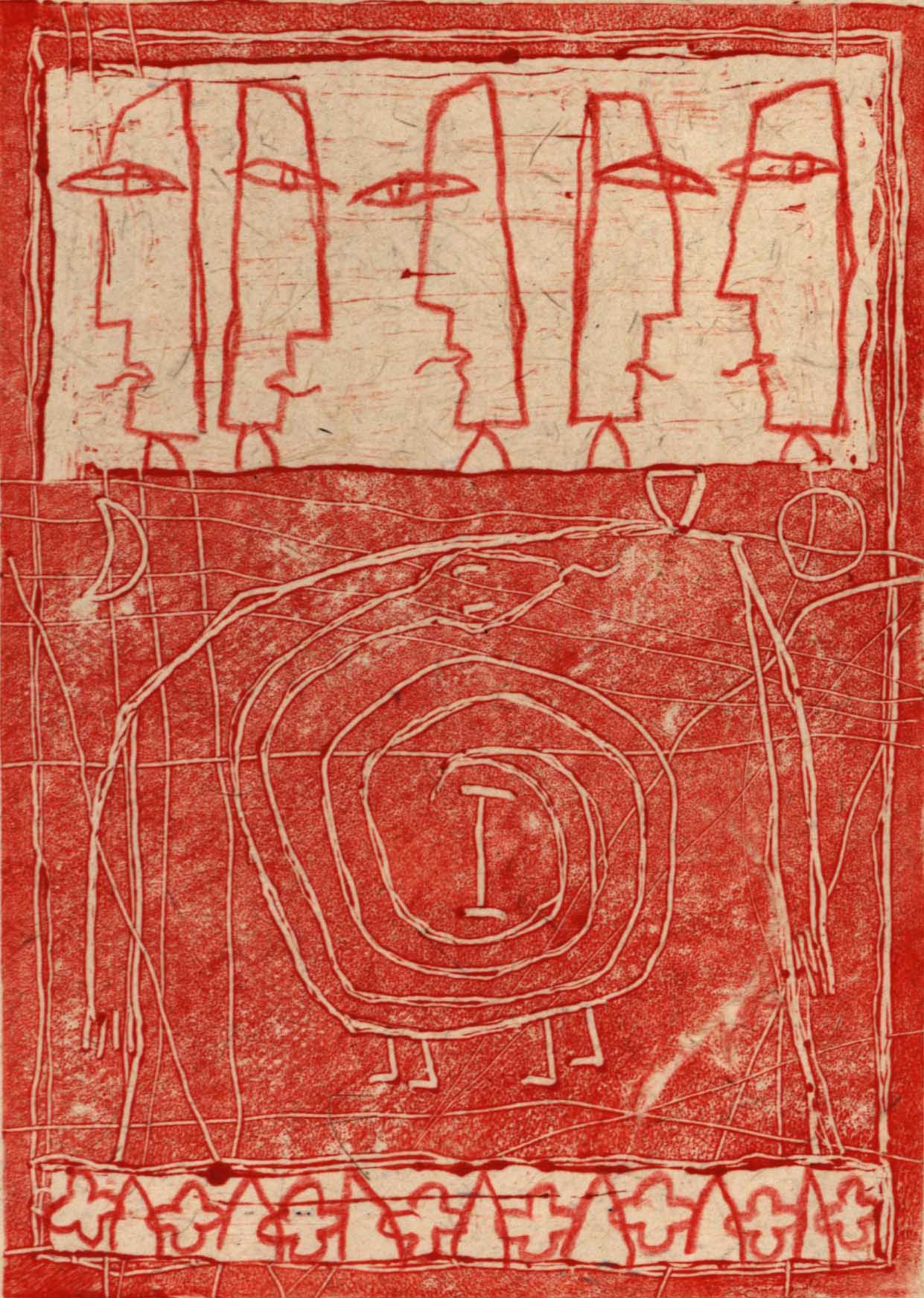 The constant chatter in my mind.
---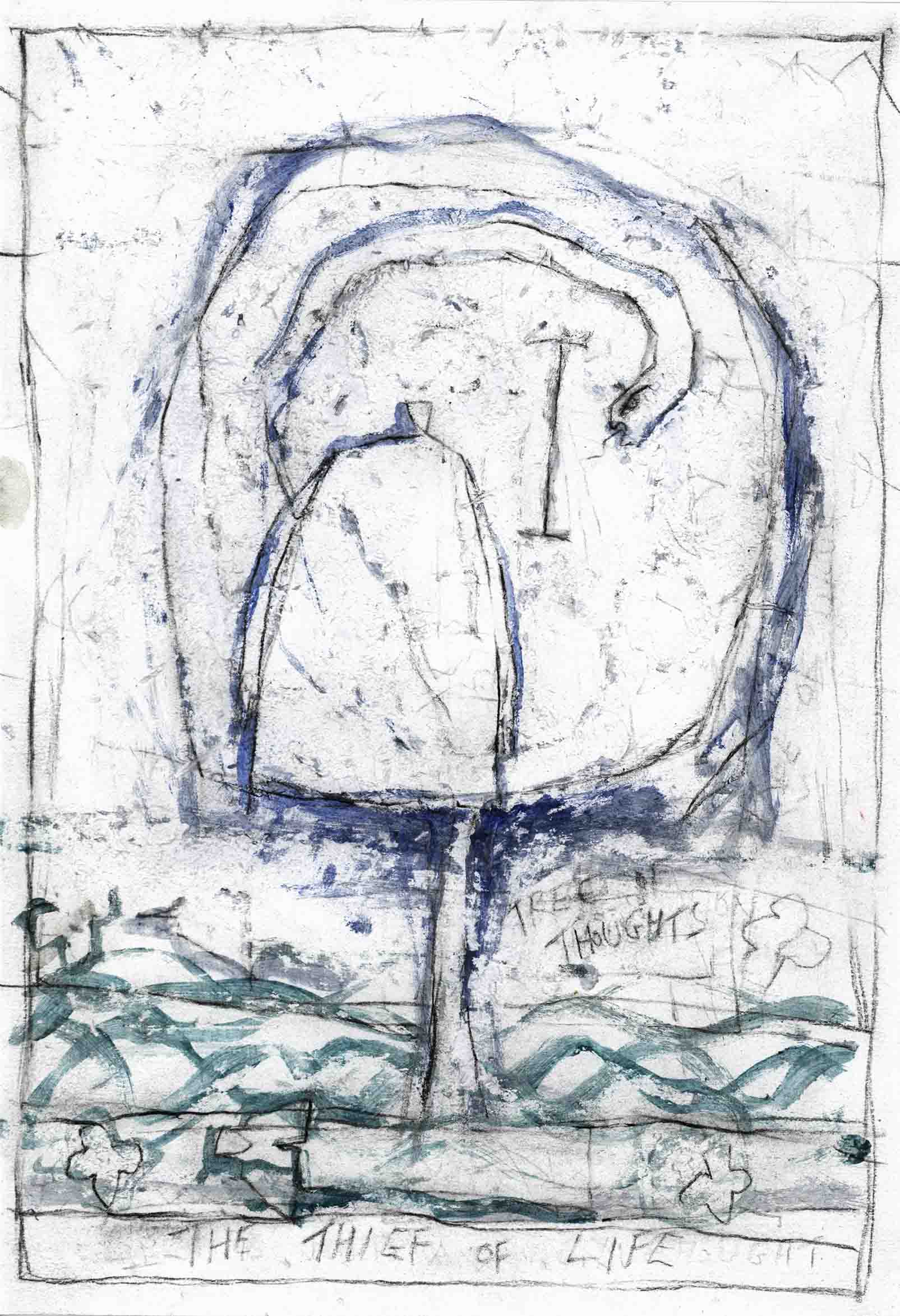 The thief of life.
One of my favourite stories is about Adam and Eve and the tree of knowledge. There are many interpretations but I personally like to think of the tree as representing thoughts. Thoughts help us live our lives, but in excess they can be a huge distraction, taking us into the past and future with unnecessary fears or worries, illusions of self importance or self awareness. When we let go of these thoughts, we return to the present moment, where life actually exists. Life does not exists in our thoughts of past and future, it exists only in the present moment. I think that is where the joy of being alive is.

Limited Edition signed print

---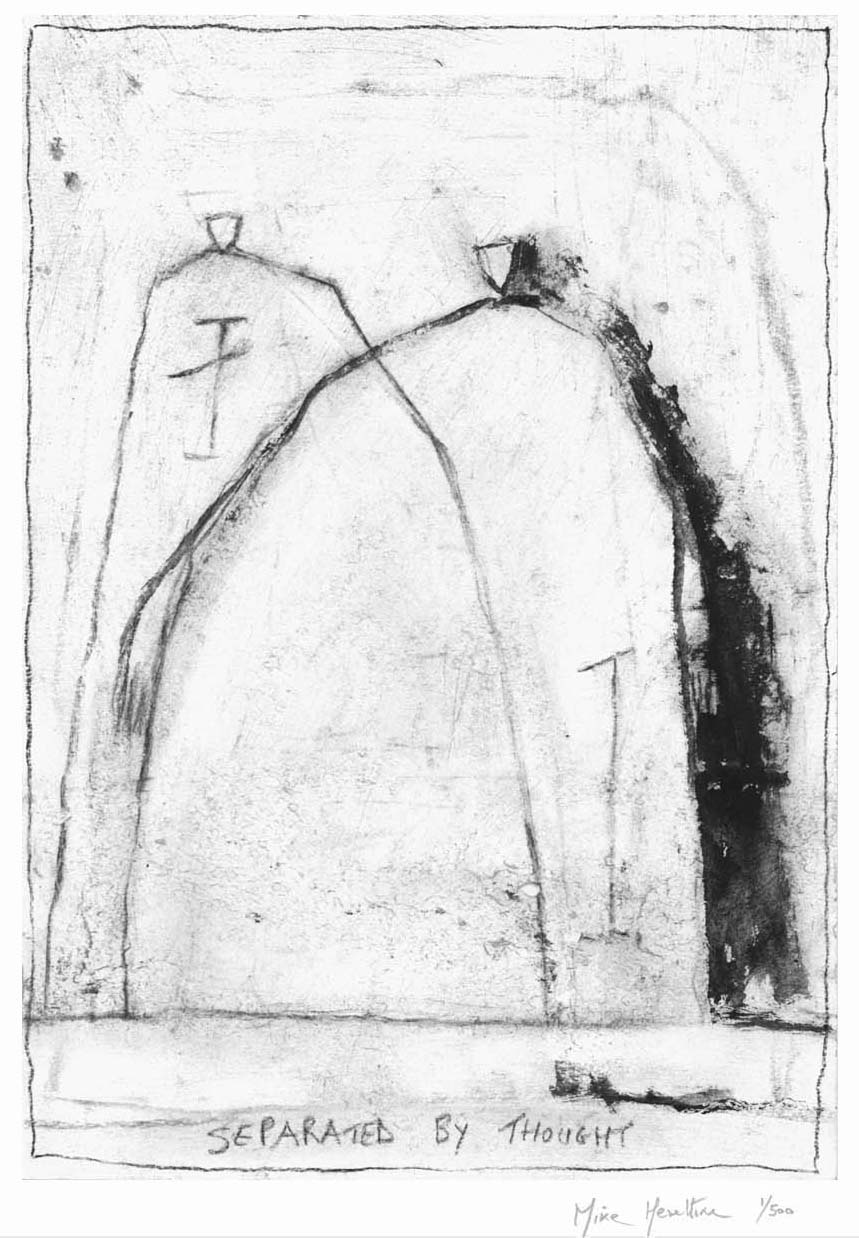 Separated by thought.
---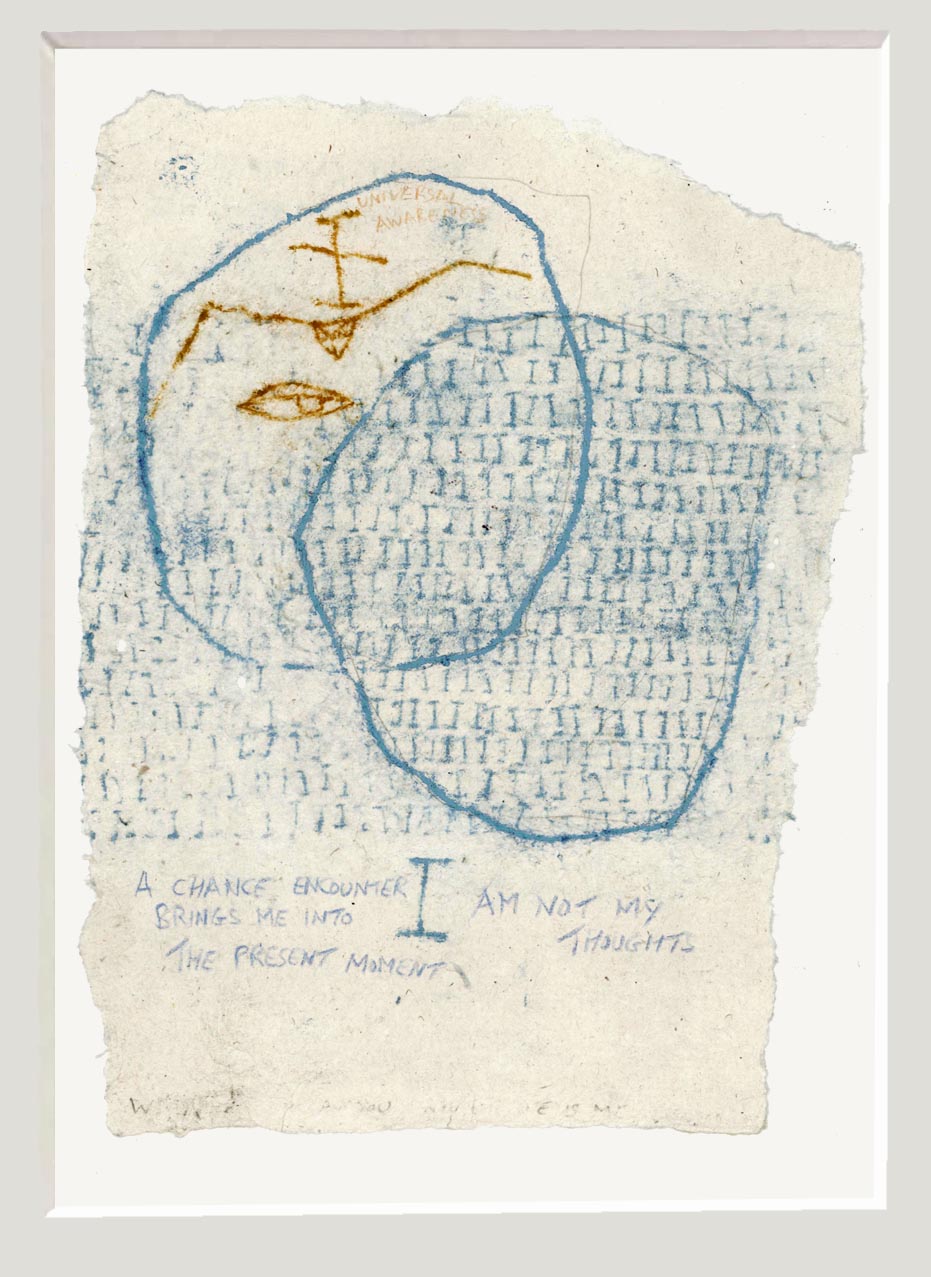 I am not my thoughts.
---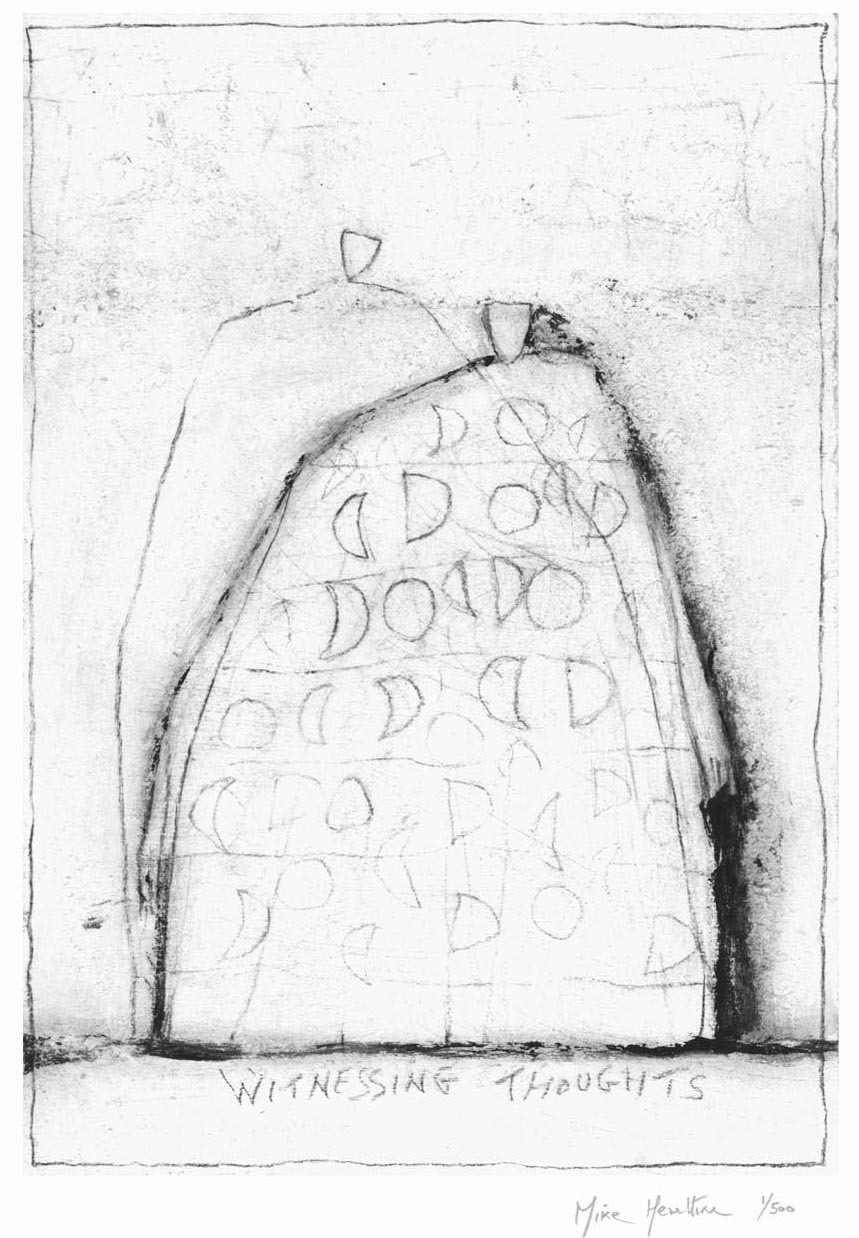 Witnessing thoughts.
"Be there as the witness of your mind." -Eckhart Tolle
I try each day to witness my thoughts and become aware of being a presence beyond thought.

Limited Edition signed print

---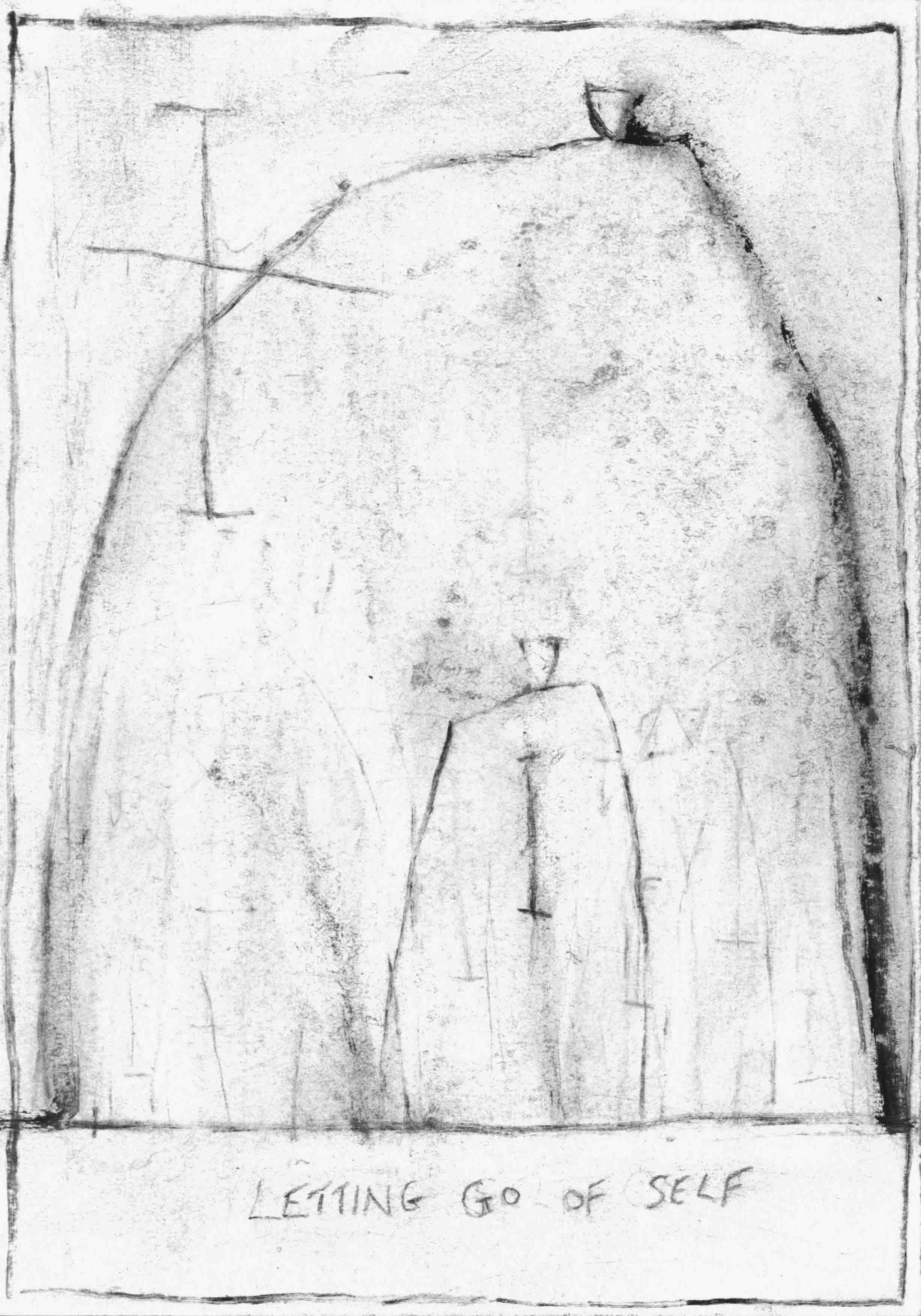 Letting go of self.
---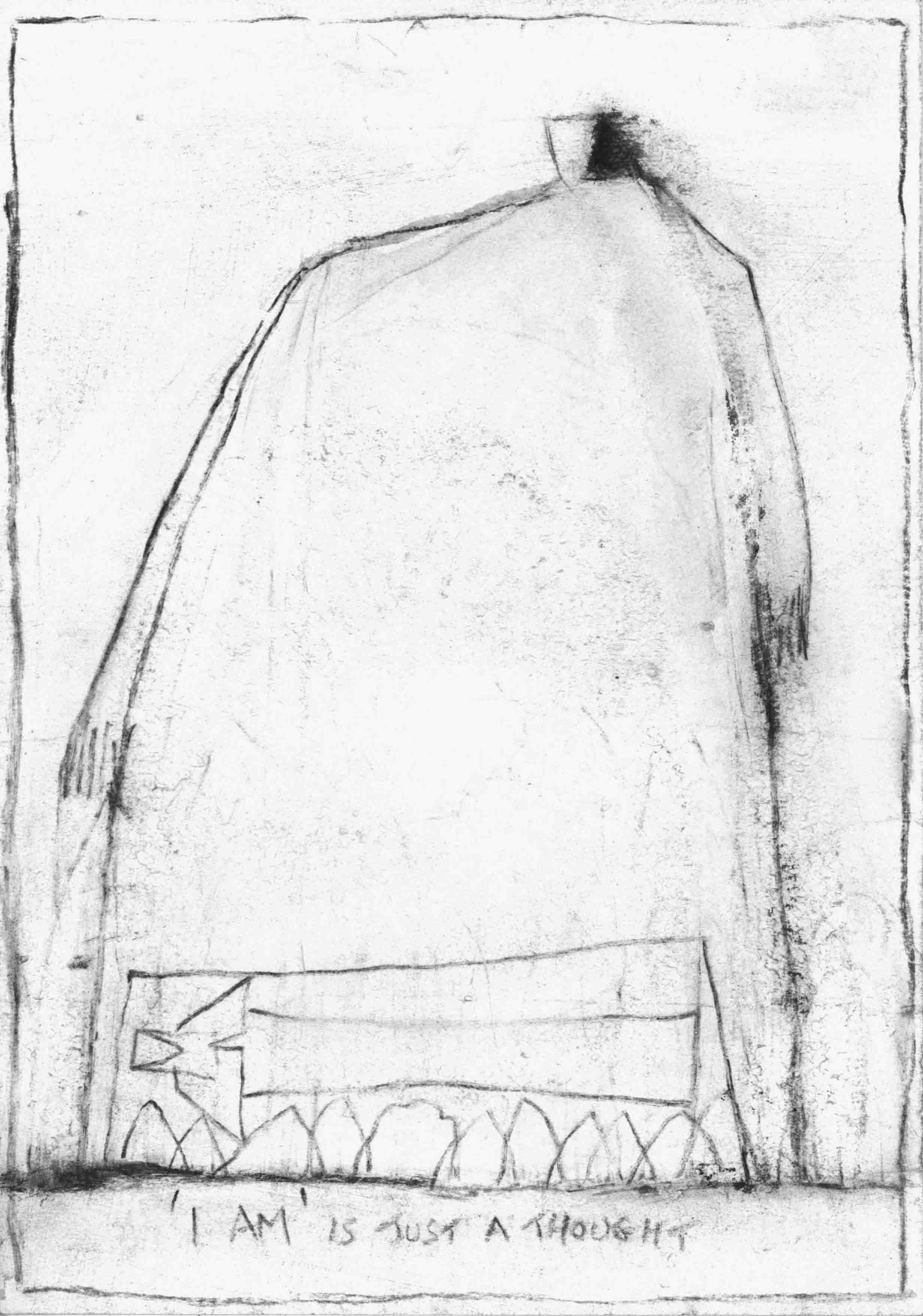 'I am' is just a thought.
We create an identity for ourselves which is just based in thoughts. By witnessing our thoughts, we can become aware of a presence beyond thought. Possibly a universal presence.

Limited Edition signed print

---


These thoughts are not mine.
I have no control over my thoughts. In accepting this, they have no control over me.

Limited Edition signed print

---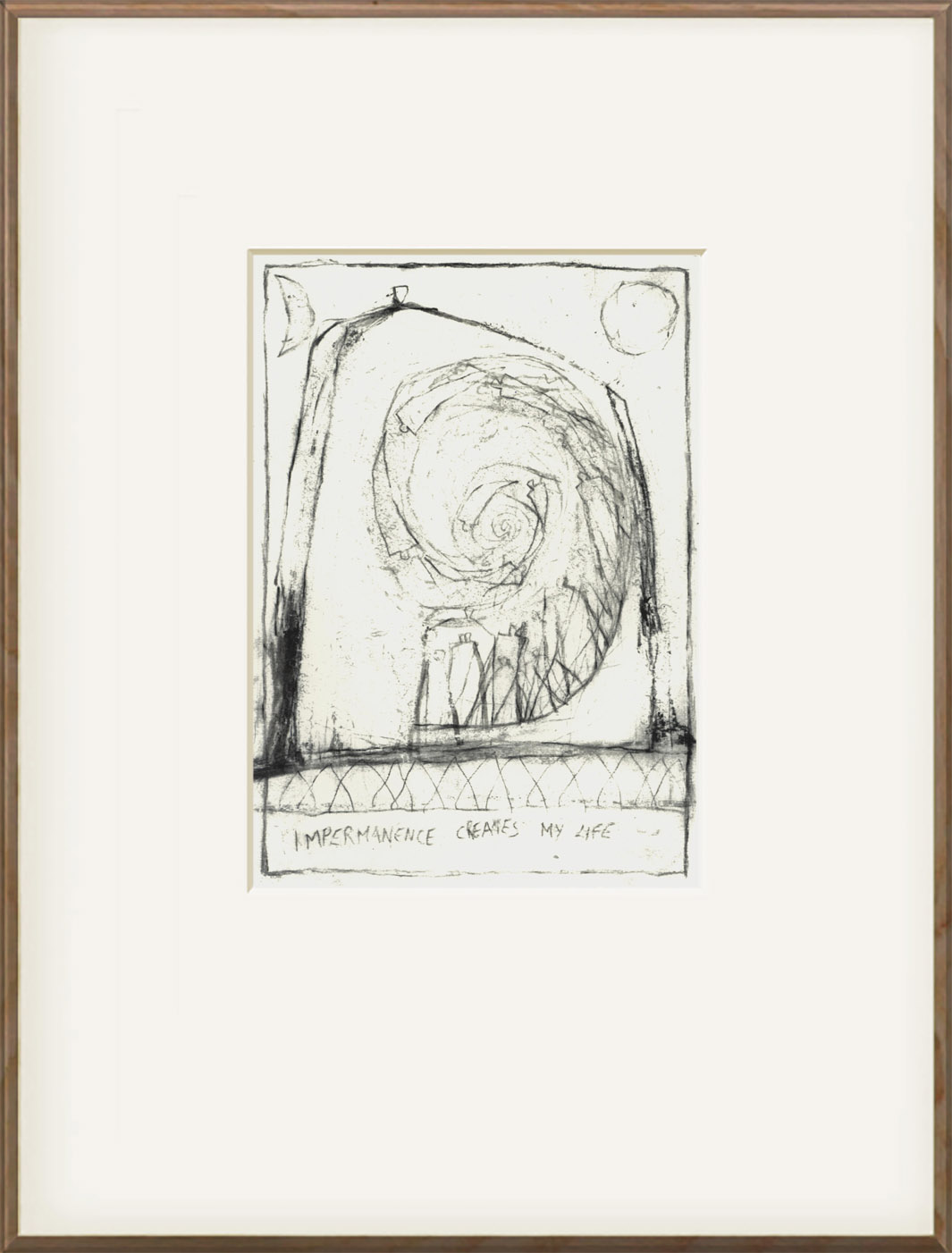 Impermanence creates my life.
---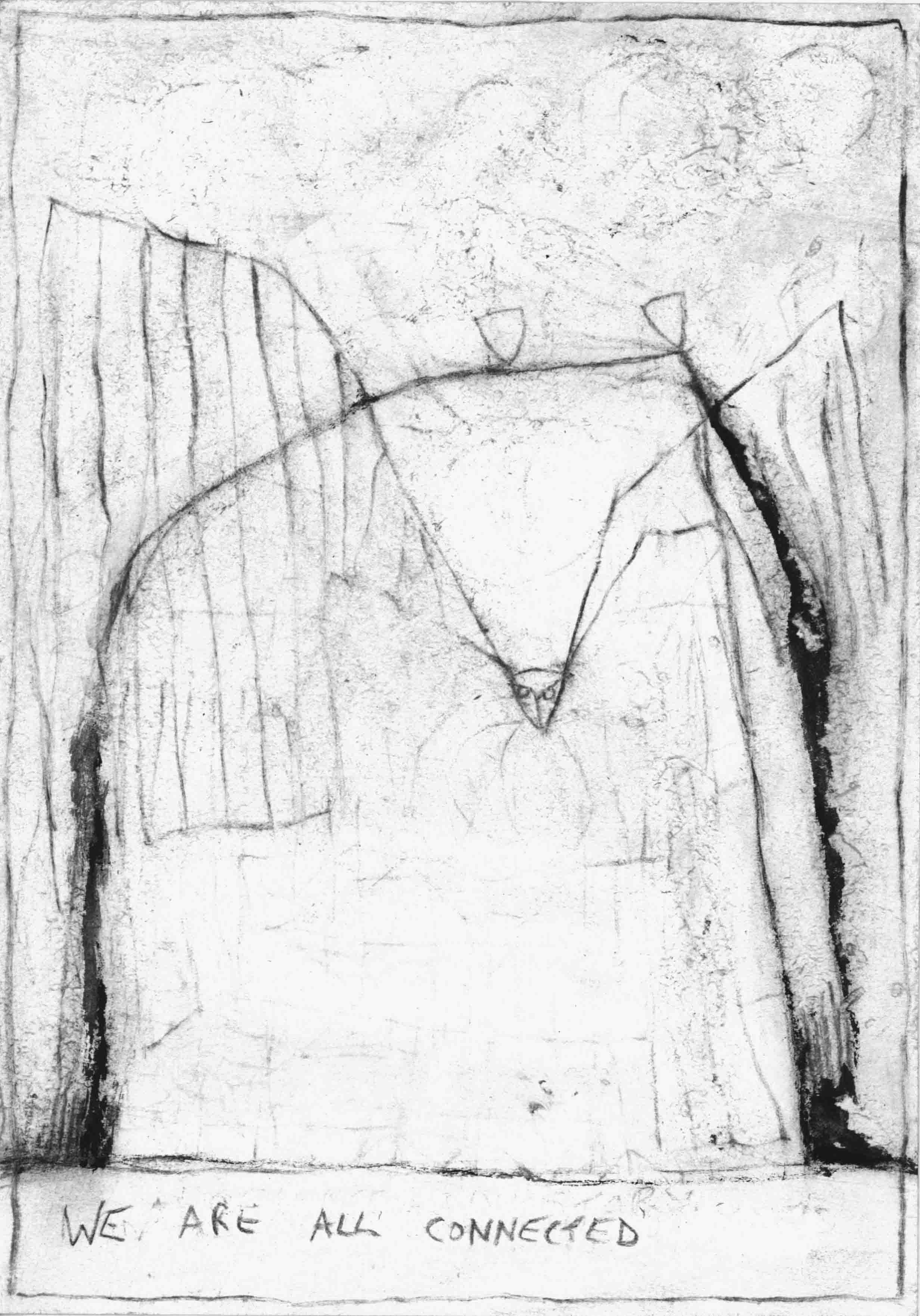 We are all connected.
One evening, an owl hovered above Rosanna and I. In that moment of no thought, we felt connected. Chance encounters with nature seem to bring one into the present moment.

Limited Edition signed print

---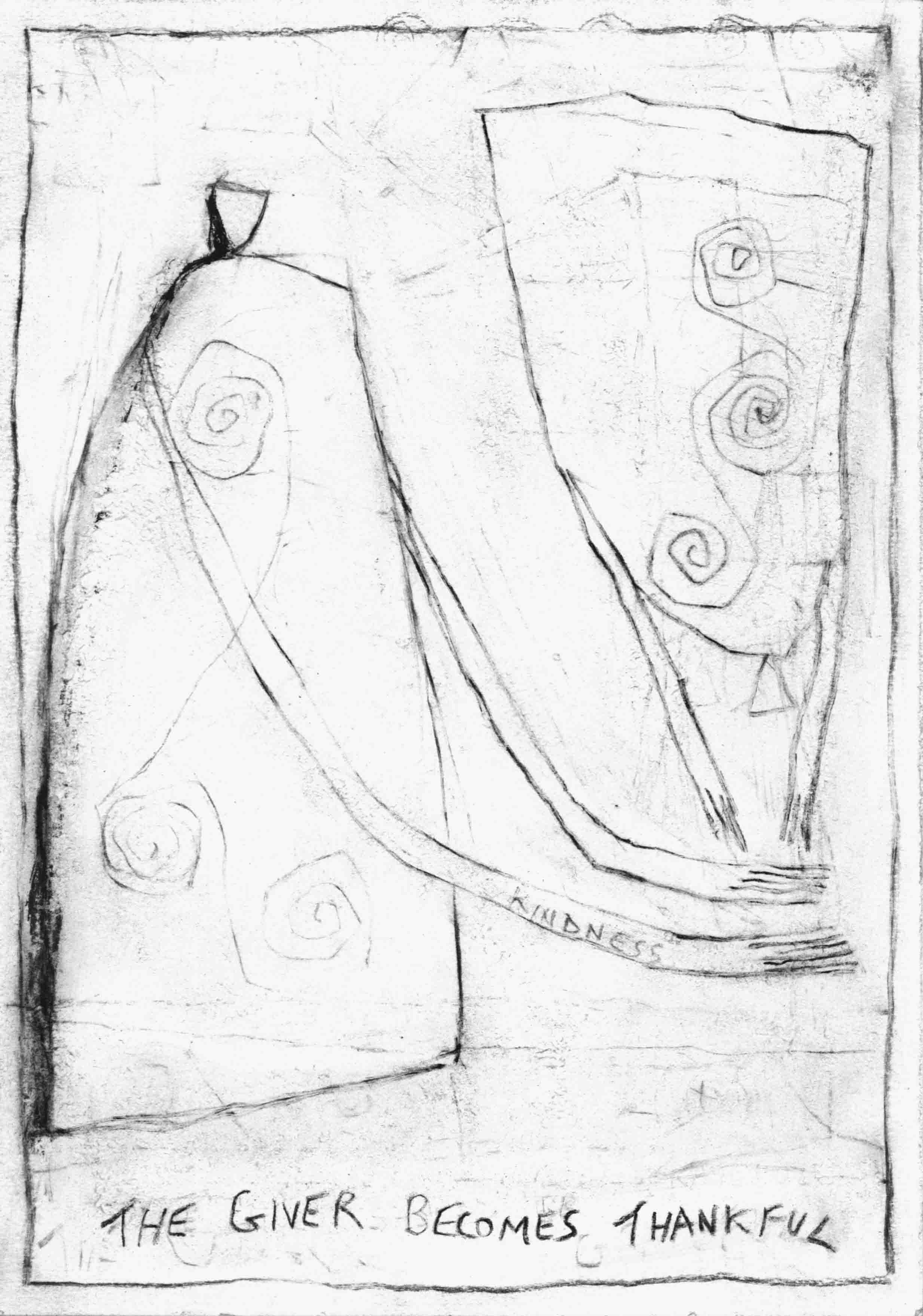 The giver should be grateful.
---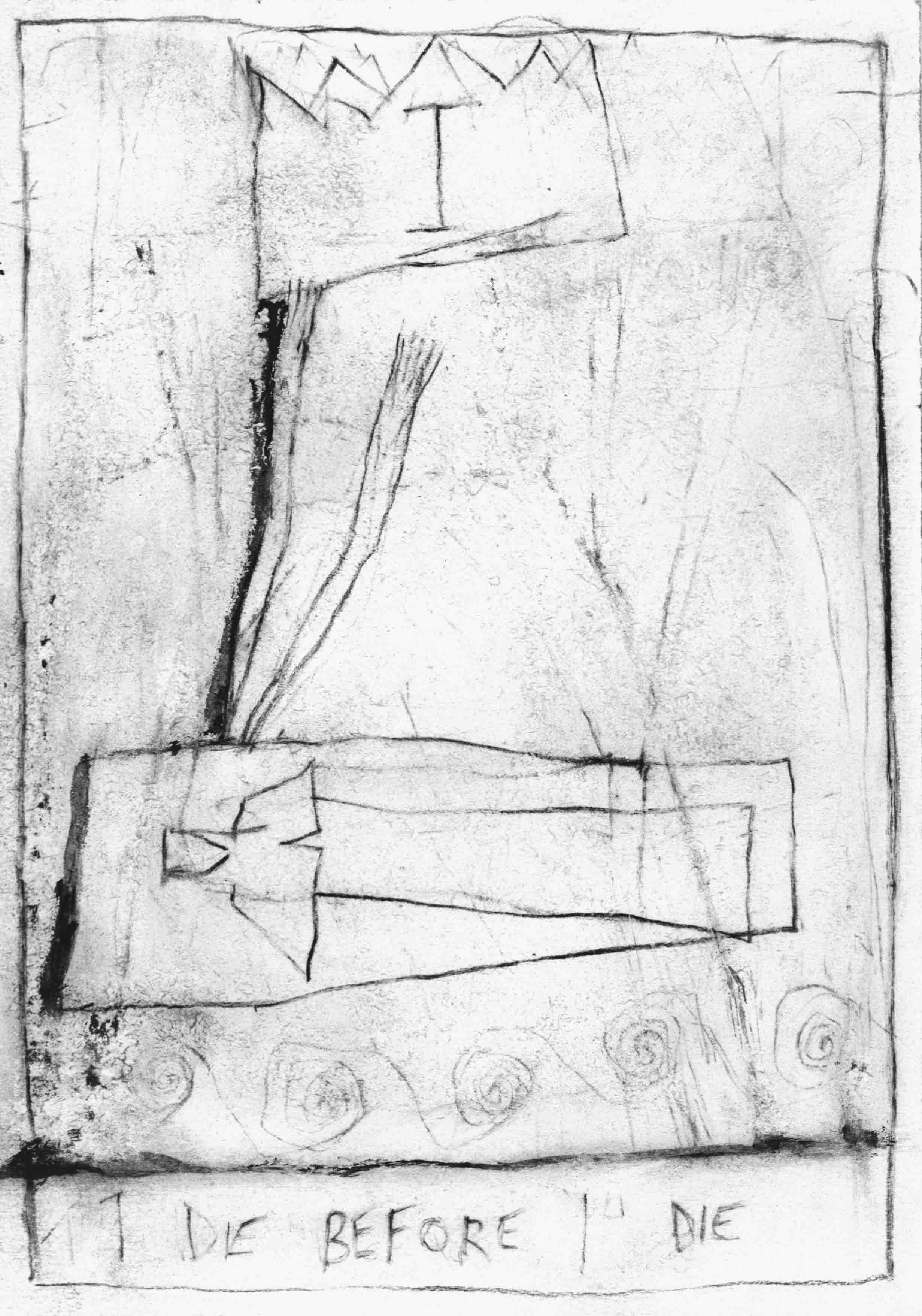 I die before I die.
There is a phrase which I think originates in Islam that goes... "Die before you die". This is simply an invitation to accept fully our mortality. We may be remembered for a few years or even a few hundred but ultimately our individual identity will fade and end. The teachings I have been reading suggest that when we become at peace with this, we stop making life decisions based on fear, but instead from a place of peace. Constant dull self preservation decisions are replaced by more risk taking decisions. Self centred decisions are replaced with a wider compassion for all things. Worries about the future are replaced with a joy of being alive and being more aware of the present moment. To die before you die is also to realise that everything which is truly valuable and brings happiness is, and was already present within us, such as the ability to be kind, compassionate and loving.

Limited Edition signed print

---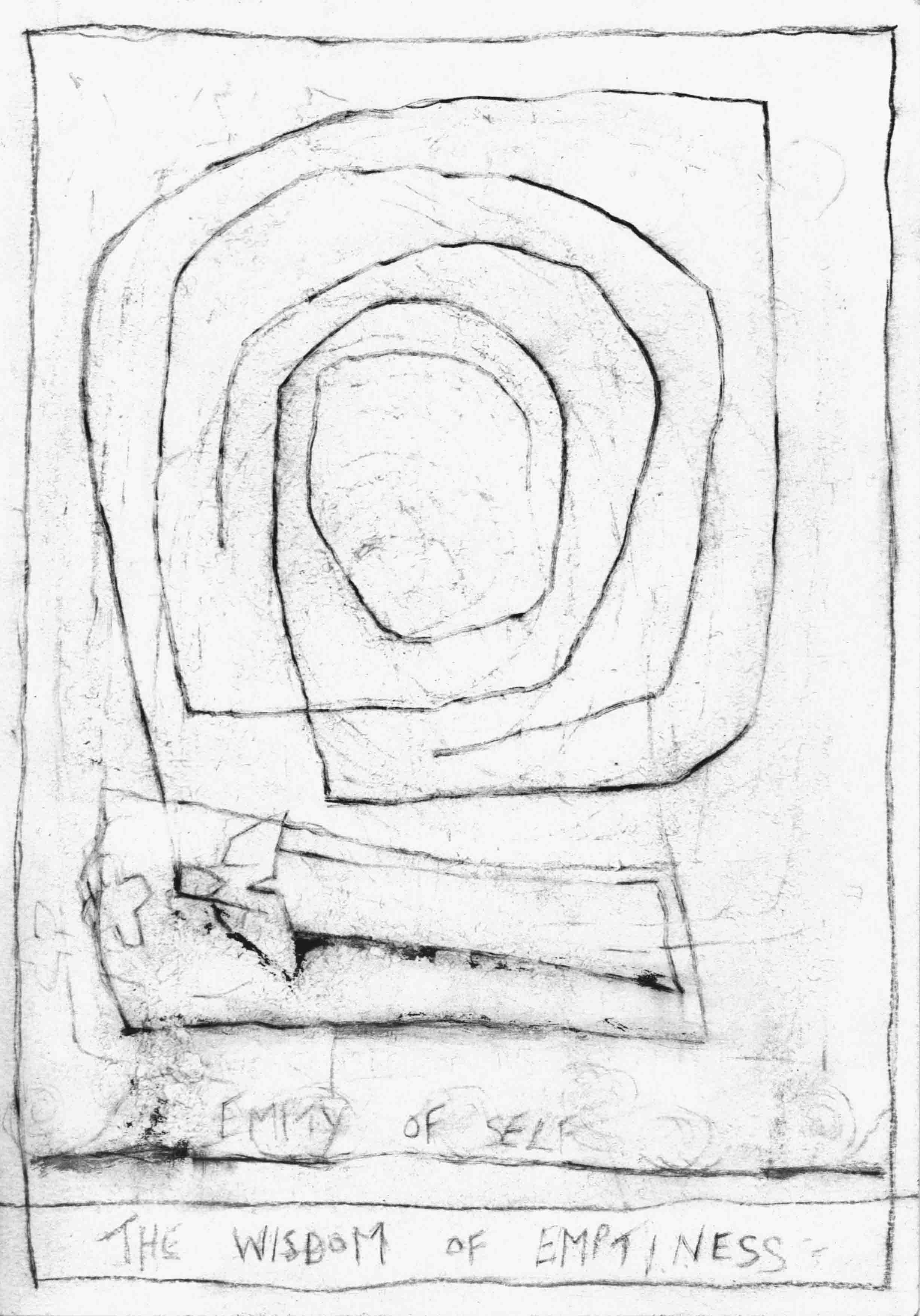 The wisdom of emptiness.
---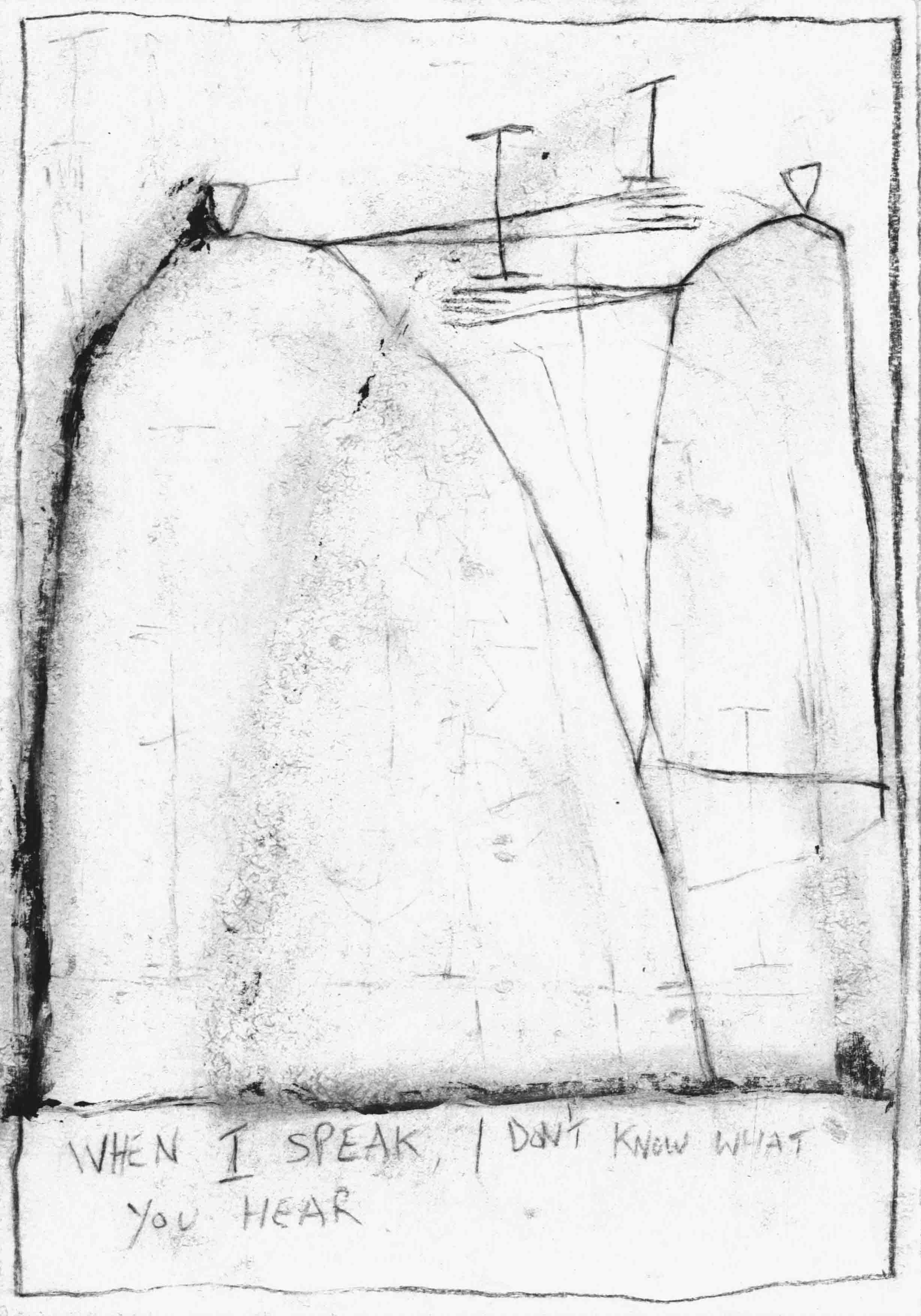 When I speak I dont know what you hear.
---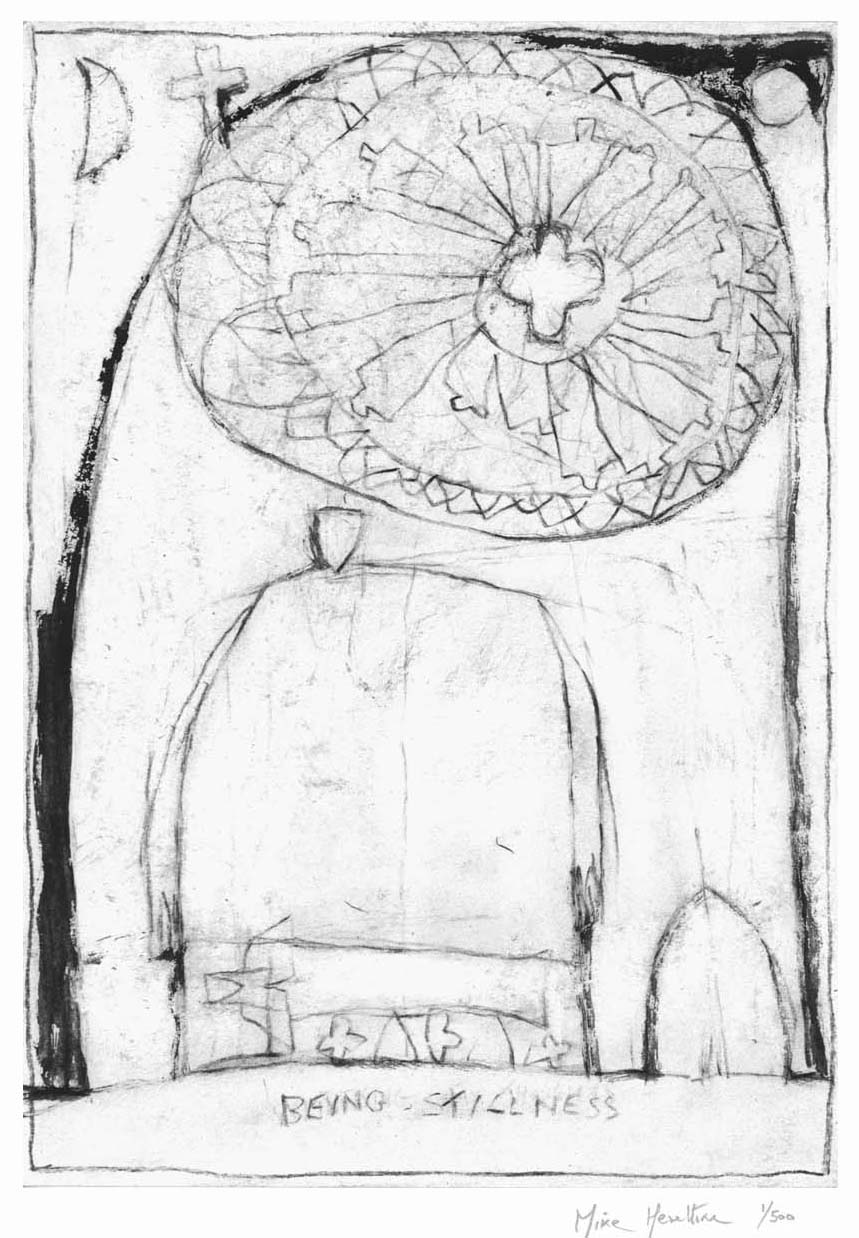 Being stillness.
---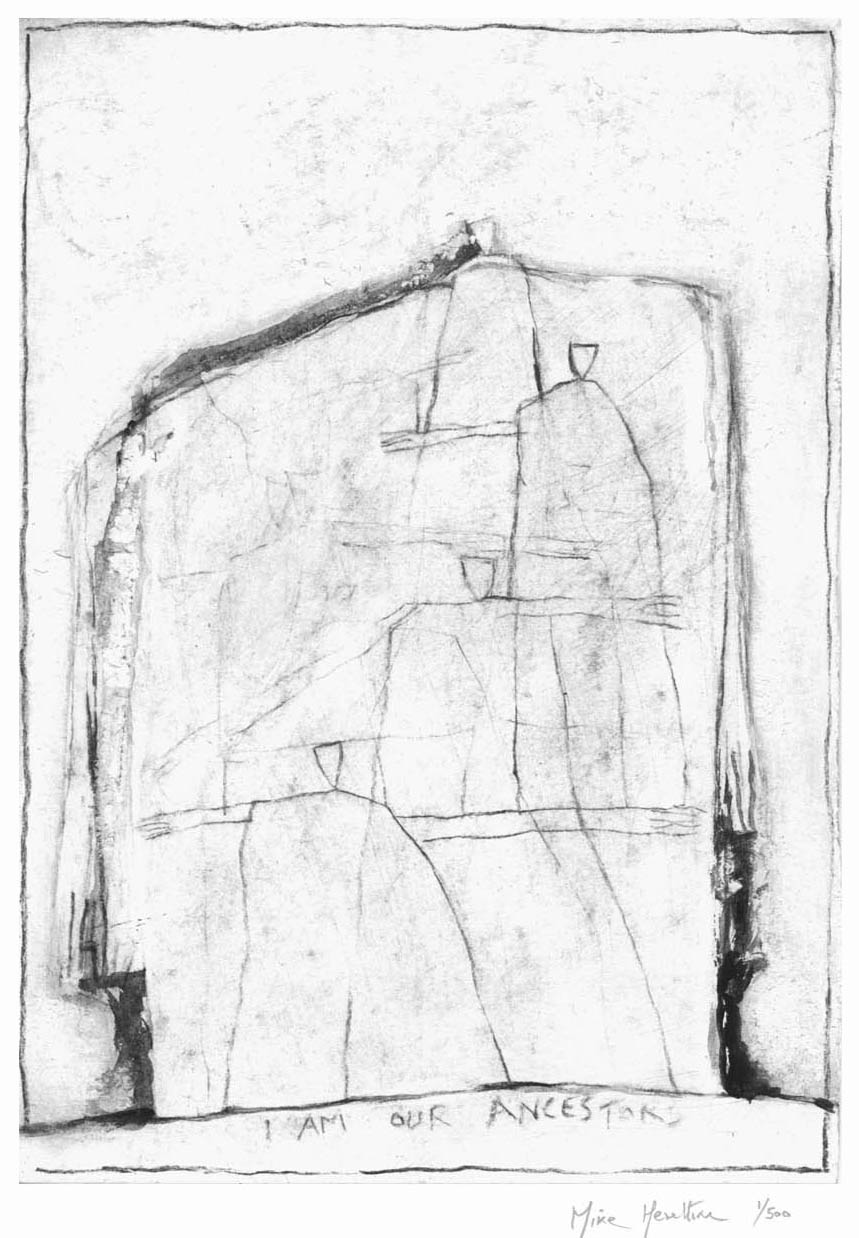 Ancestors.
---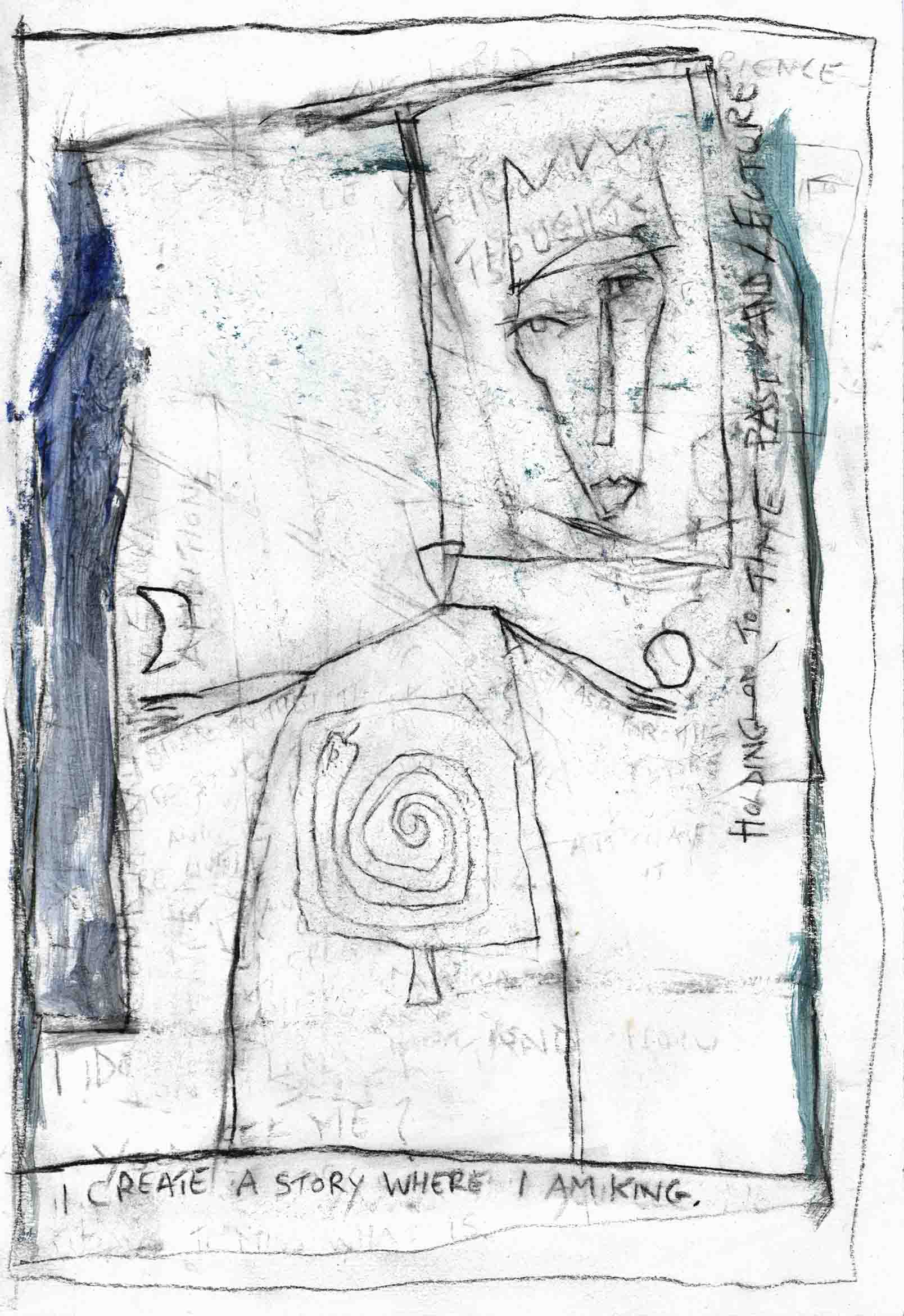 I create my story where I am king.
I create an image of my self that I want the world to see. In my thoughts, I revisit past conversations and say the things I feel I should have said. I project an image in stories, clothes, possessions and actions.
I reach for the future, where I believe happiness will be. I cling to the past where I am comfortable with my problems.
In my thoughts, I am seen as I want to be seen.

Limited Edition signed print

---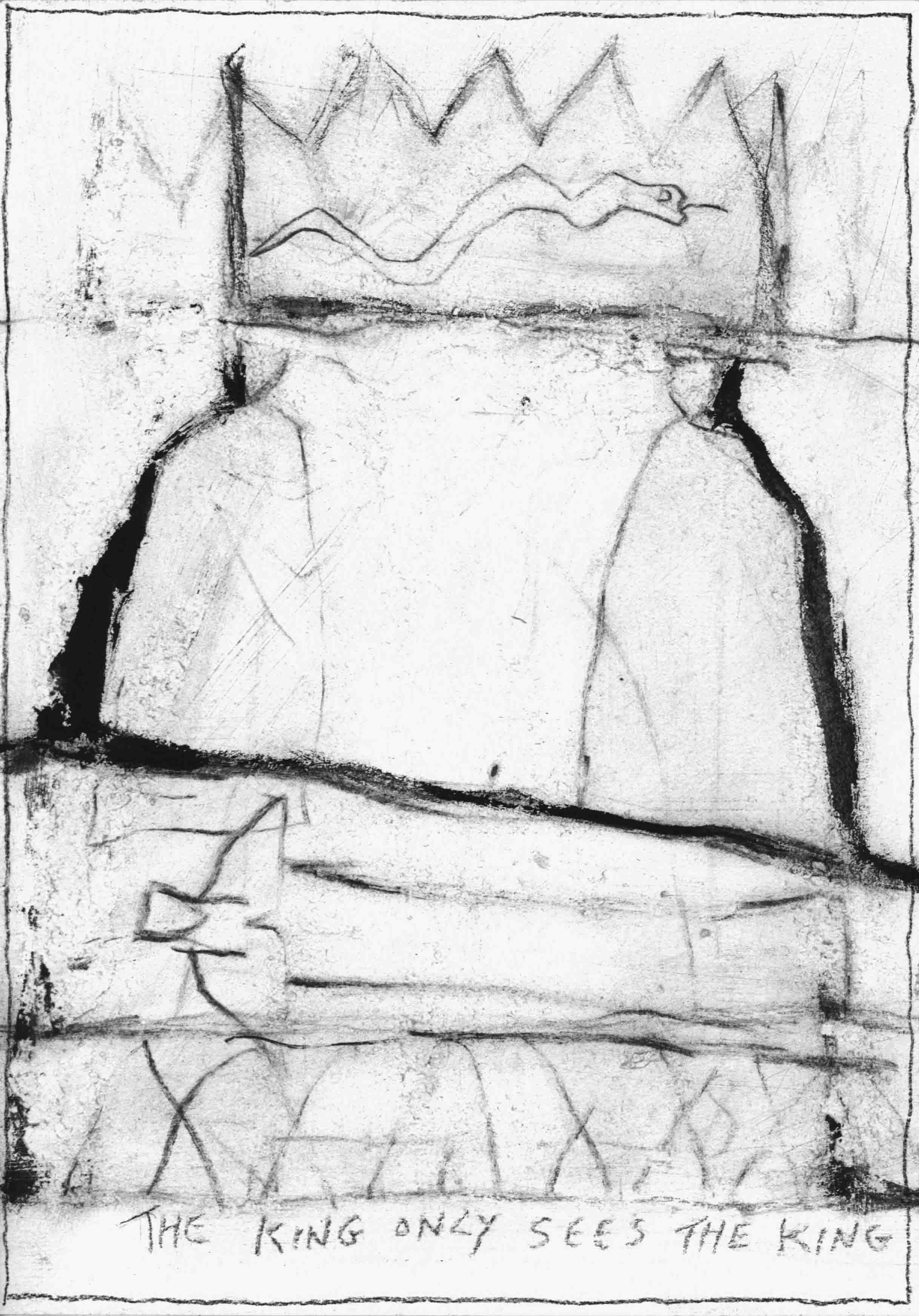 The king only sees the king.
The King sees his thoughts. He looks at you, but what he sees is himself.

Limited Edition signed print

---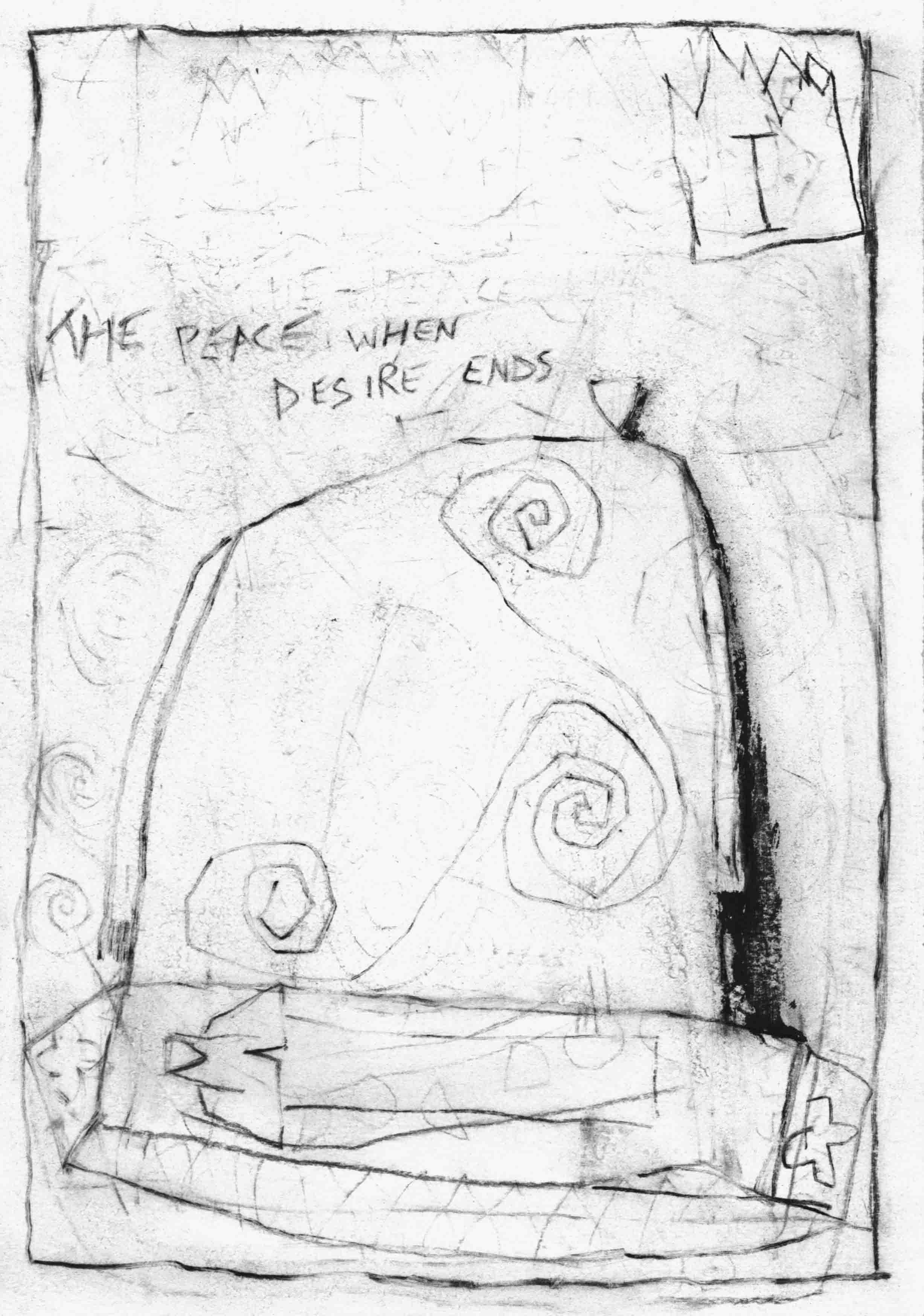 The peace when desire ends.
---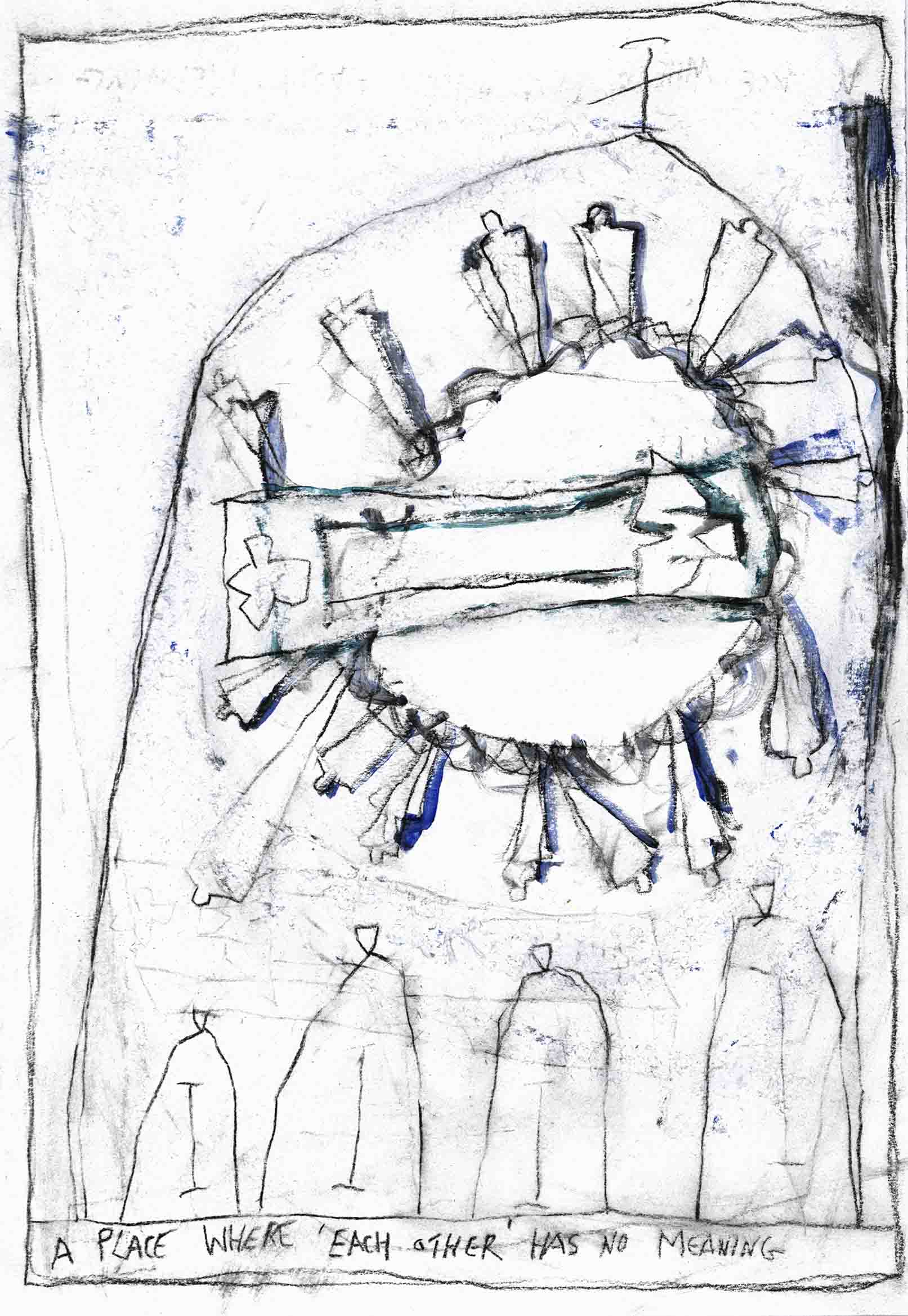 A place where each other has no meaning.
Visitors walked slowly through the cathedral, pausing at the tombs and then walking on into the light flooding down from the Rose window. I imagined them being spirits, and as they vanished, they became one.
So many lives had passed through this building and so much history was present. I thought about the phrase "each other" and how, in that moment, it had no meaning.

Limited Edition signed print

---
Share on Facebook | Follow on Facebook | Follow on Twitter | About | Instagram Profile