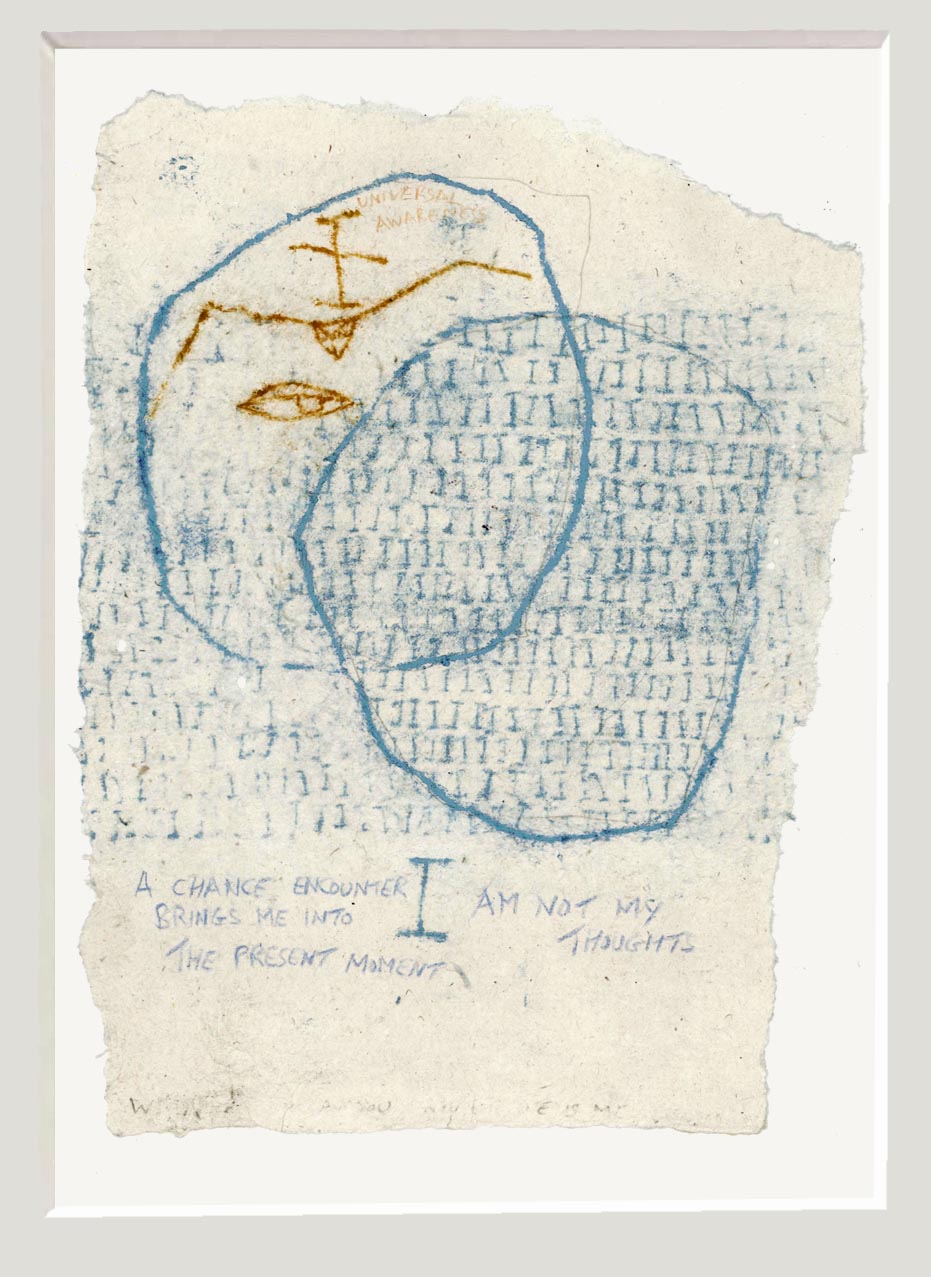 I am not my thoughts.
Oneness with all things.
When I observe my thoughts, I become an awareness beyond thought. I become the stillness in the centre of the circle and the awareness of the tomb.
The painting explores the Buddhist concept that we are not our thoughts but a oneness with all things. In the picture, I have time and thoughts across my forehead. But my eyes look down at my body where the sun and the moon are resting together, symbolising stillness. This is my gateway to the stillness and awareness of the tomb. It is always within me, and also universal connecting all things in oneness.
---
To view the paintings please click here: Chapter 1
---
Please feel free to share on Facebook
Home | Contact: