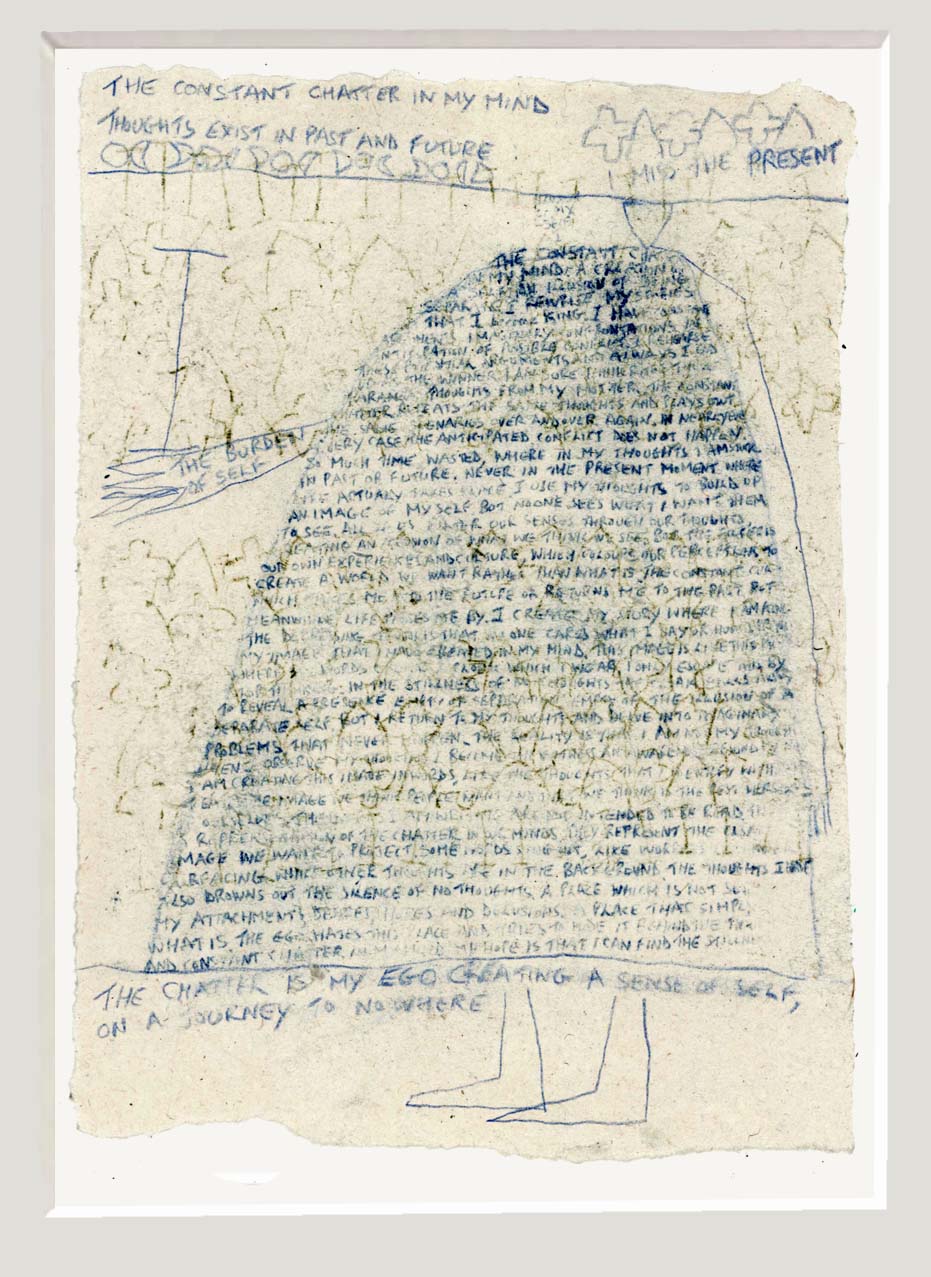 The constant chatter in my mind.
Above my head a circle of never ending thoughts. In the centre of the circle where the hub is, there is stillness.
My thoughts imagine the future or they endlessly reinterpret the past. Either way, while I listen to them, my life passes by.