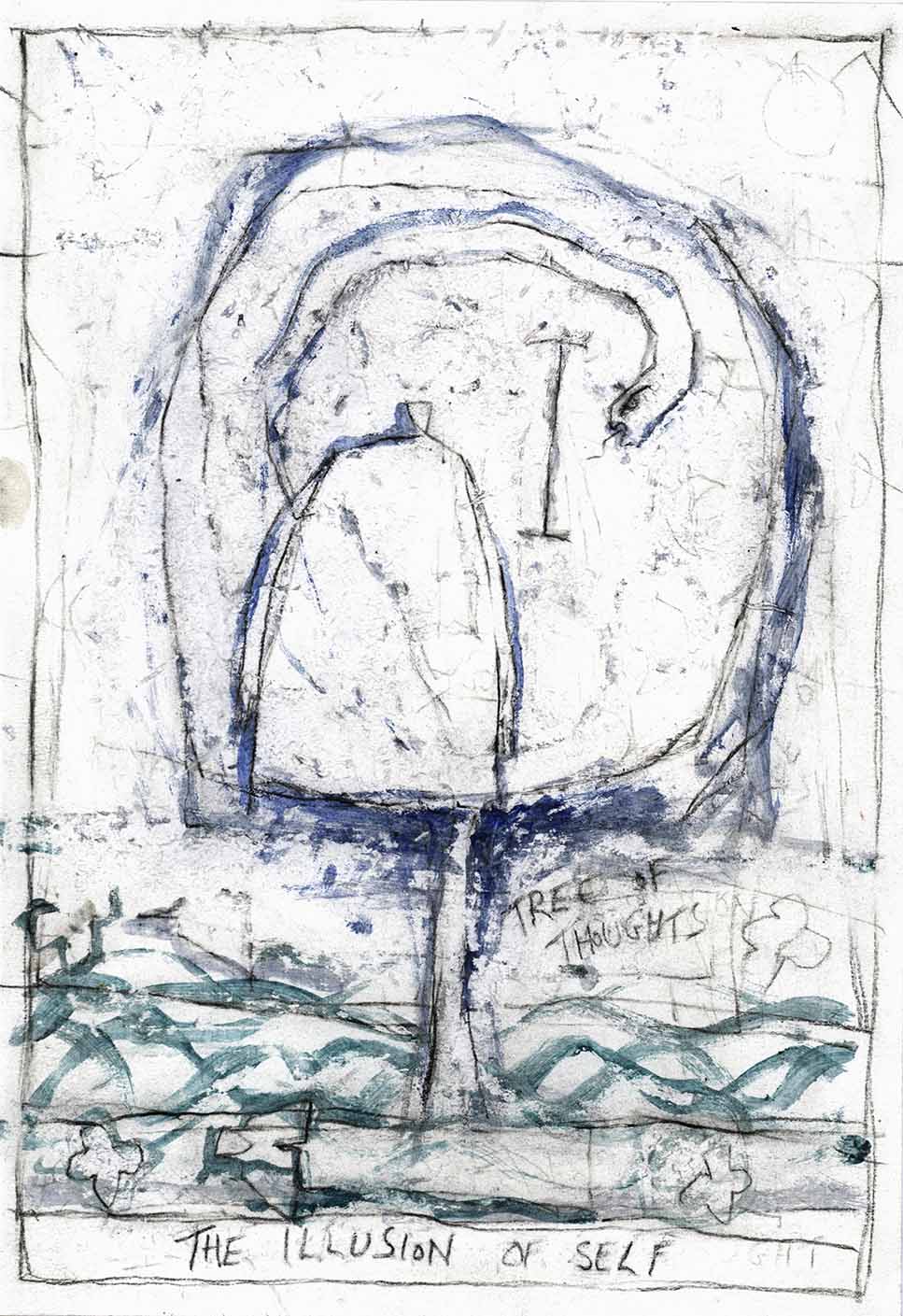 The illusion of self.
The illusion of self.
The creation by our minds of 'self'.
As I look at a gravestone, I become aware that I am because of every previous life. We are all our ancestors. They all live on in us.
The drawing shows how we are all rooted and connected in the stillness of the tomb. That part of us never changes. The tree, shaped like a tombstone, displays a succession of lives which reminds us of how their actions and existence gave rise to us. Their actions live on in us as one continuous life that we all share.
---
To view the paintings please click here: Chapter 1
---
Please feel free to share on Facebook
Home | Contact: