Drawings exploring Buddhist teachings.
---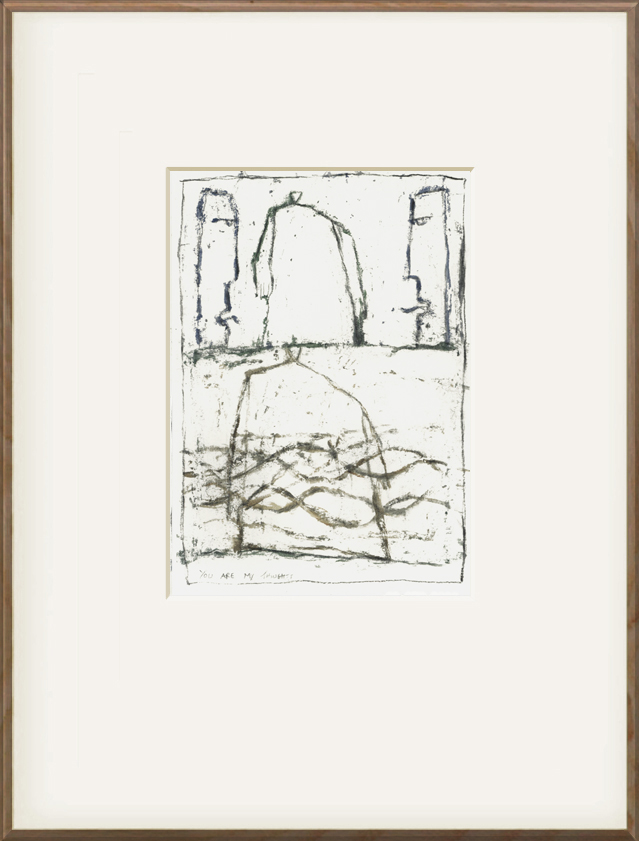 You are my thoughts.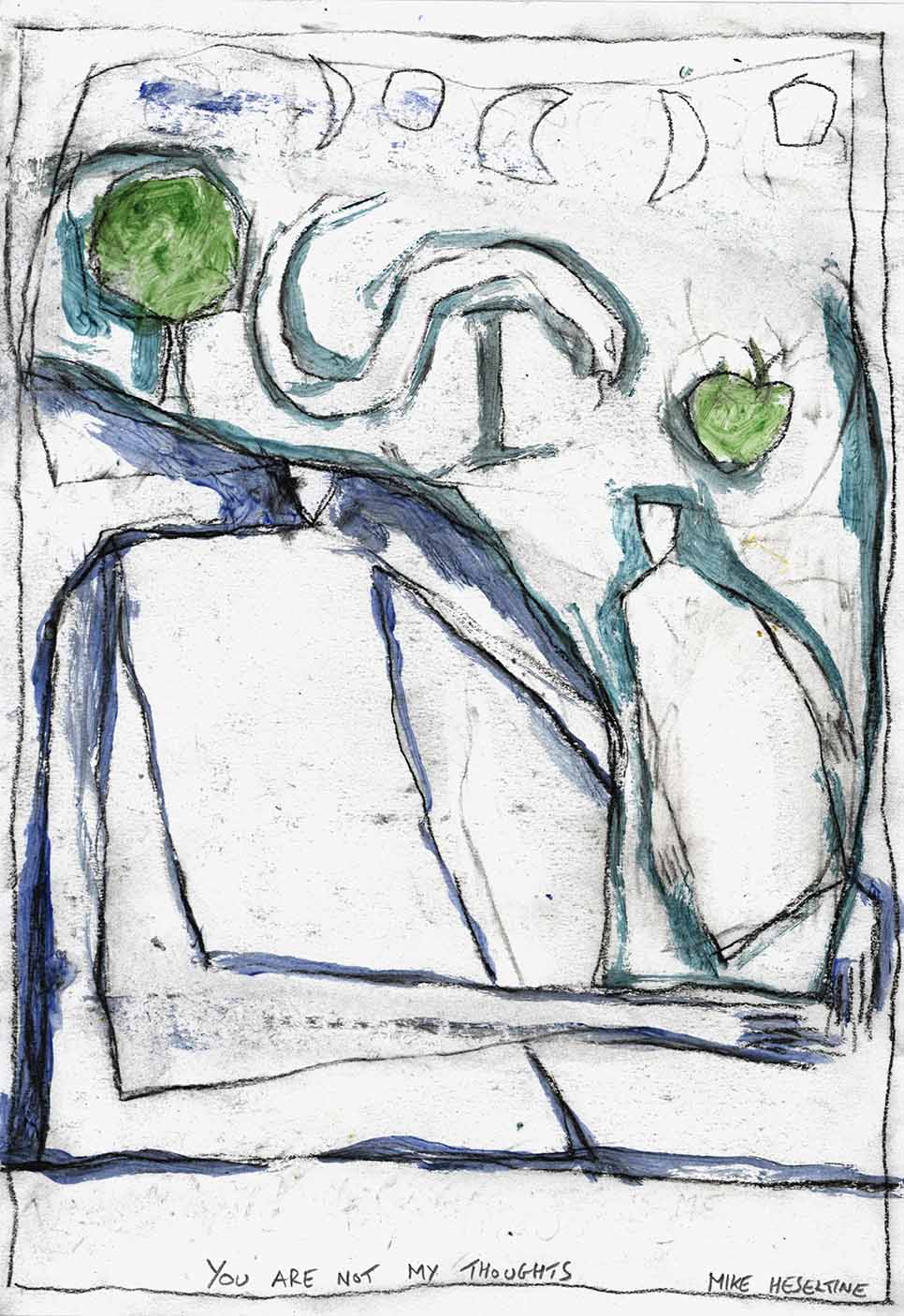 You are not my thoughts.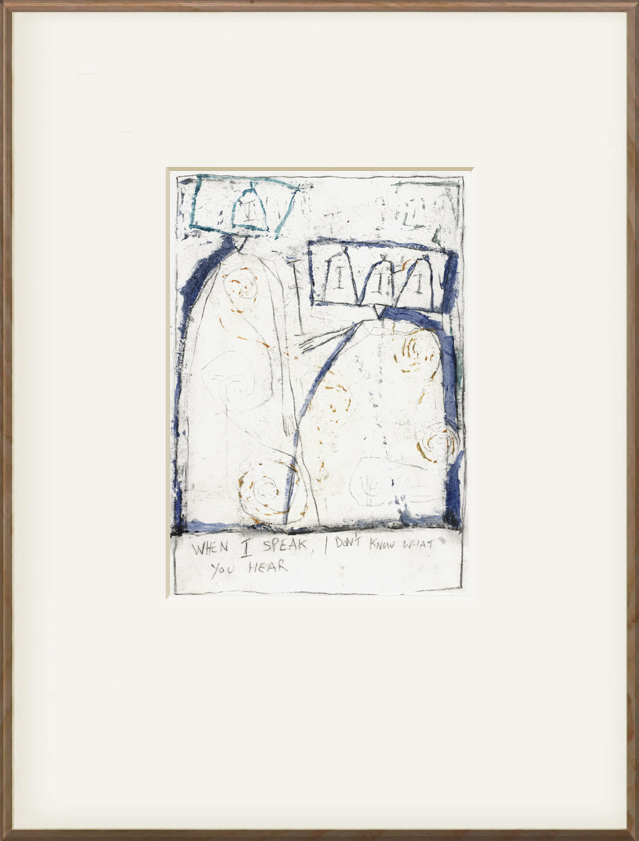 When I speak I don't know what you hear.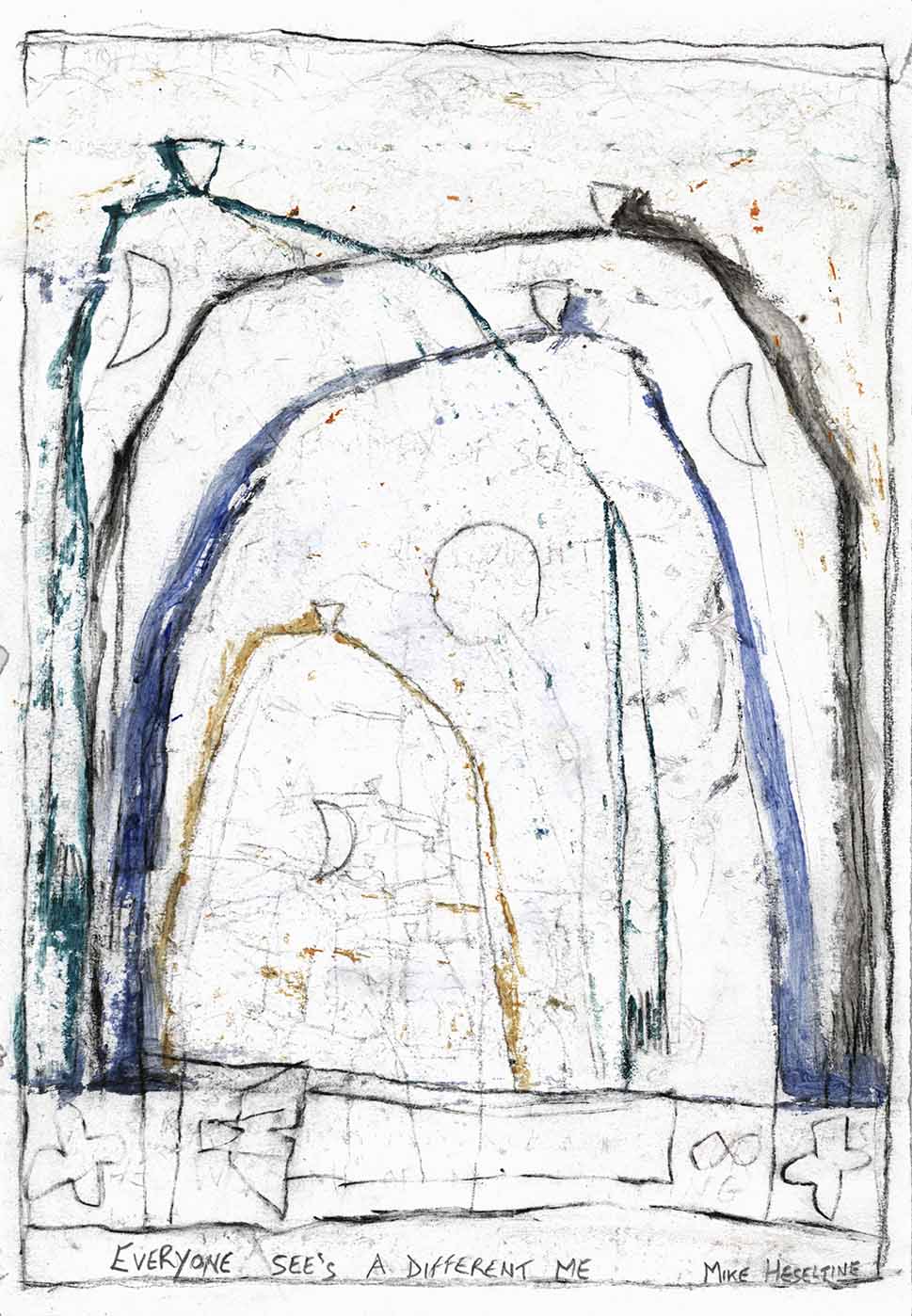 Everyone sees a different me.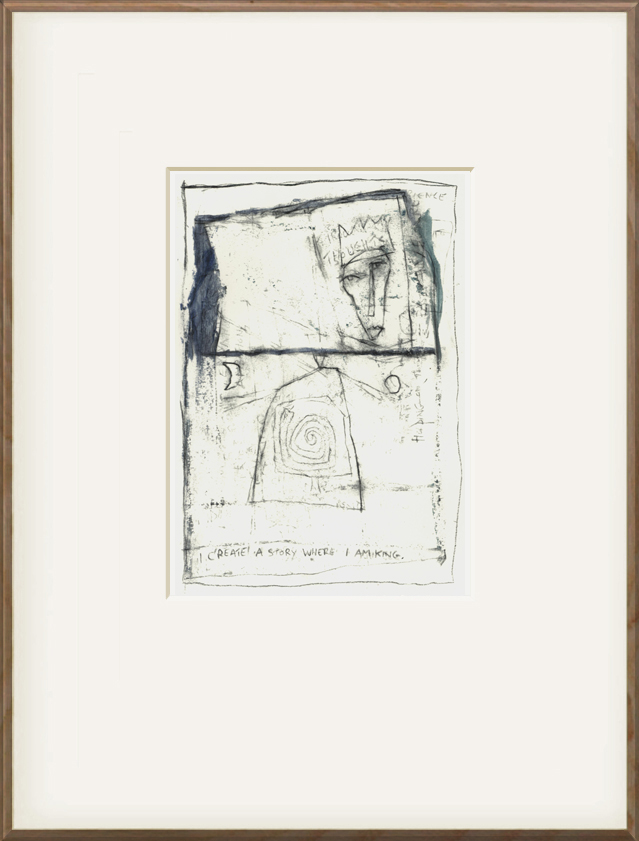 I create my story where I am king.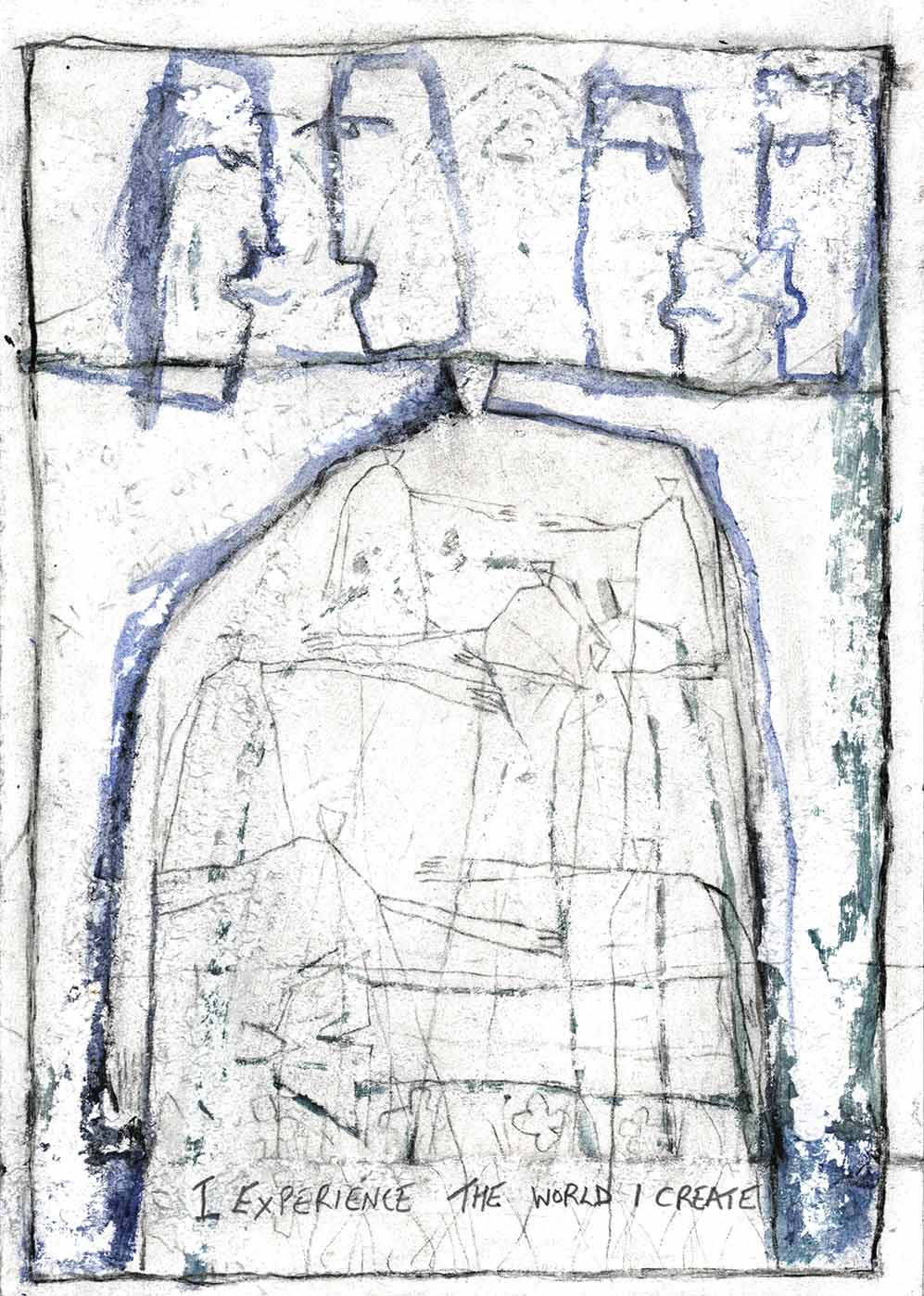 I experience the world I create.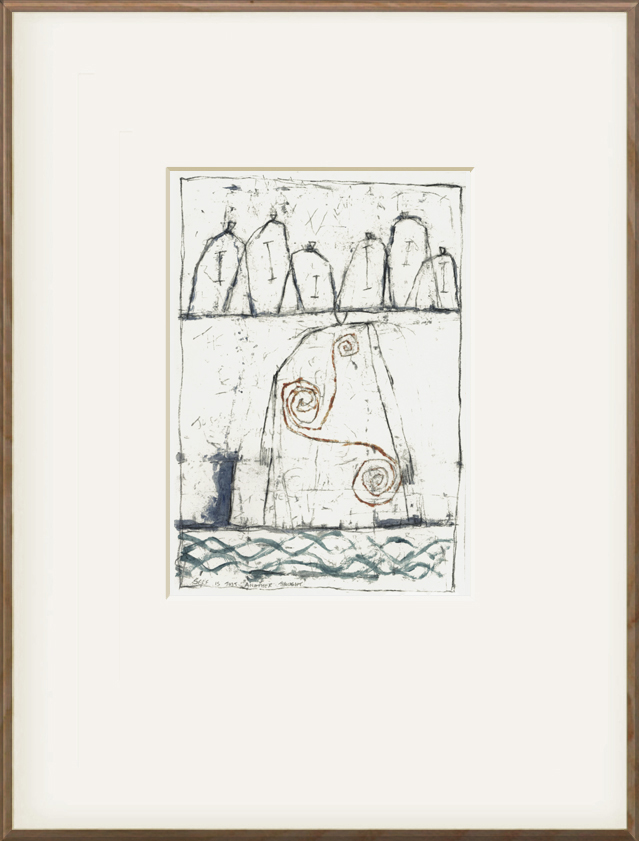 Self is just another thought.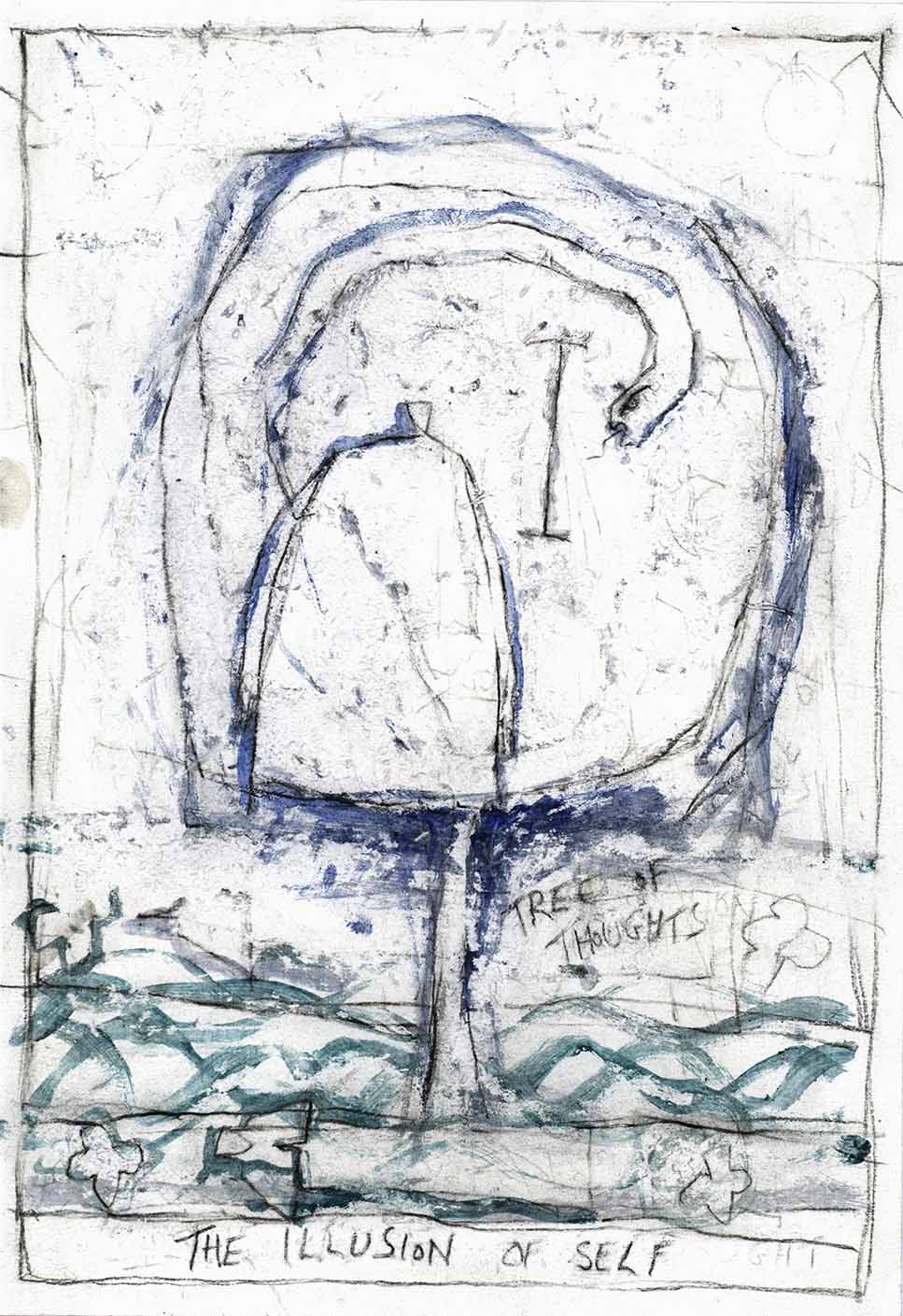 The illusion of self.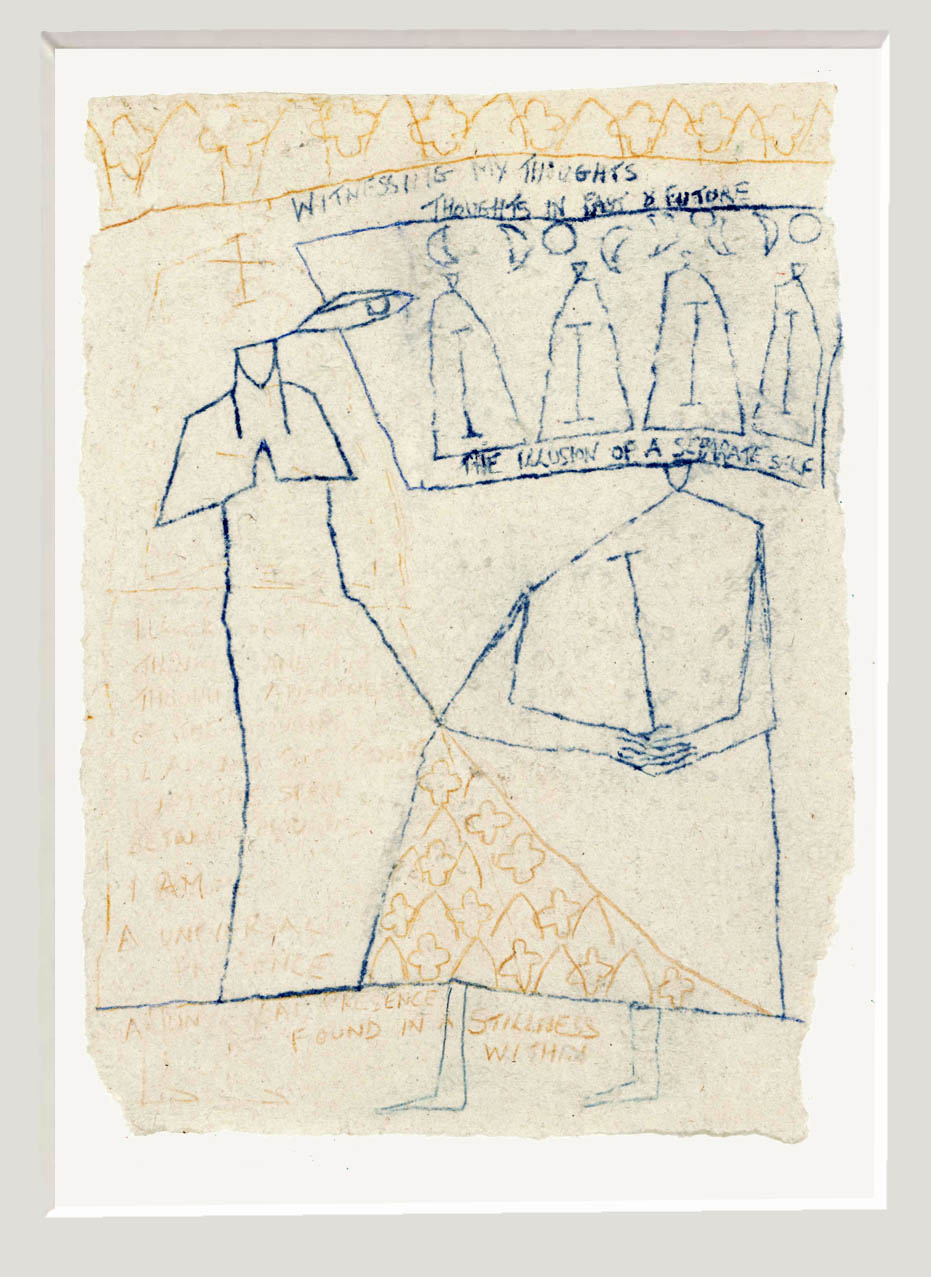 Witnessing my thoughts.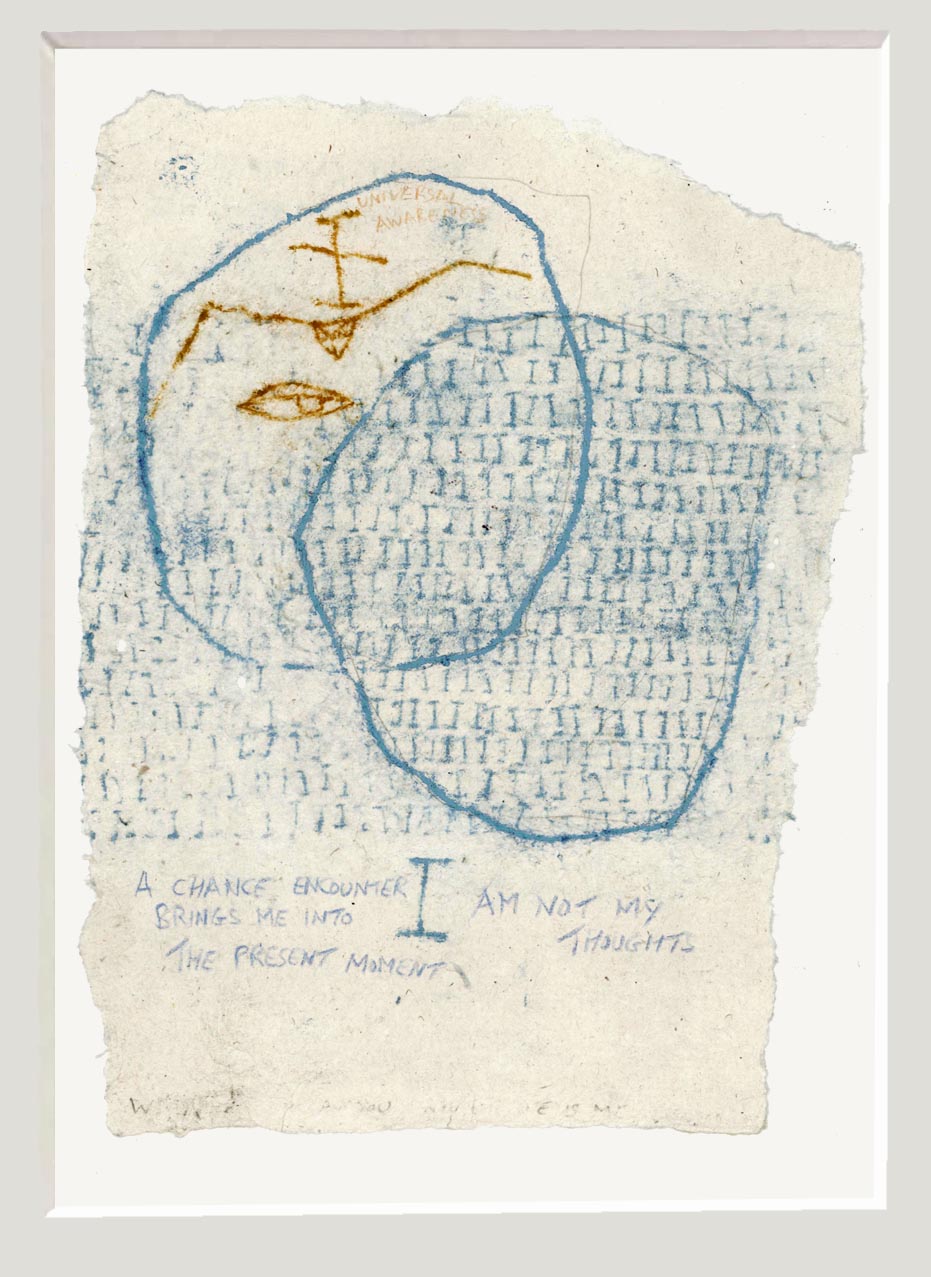 I am not my thoughts.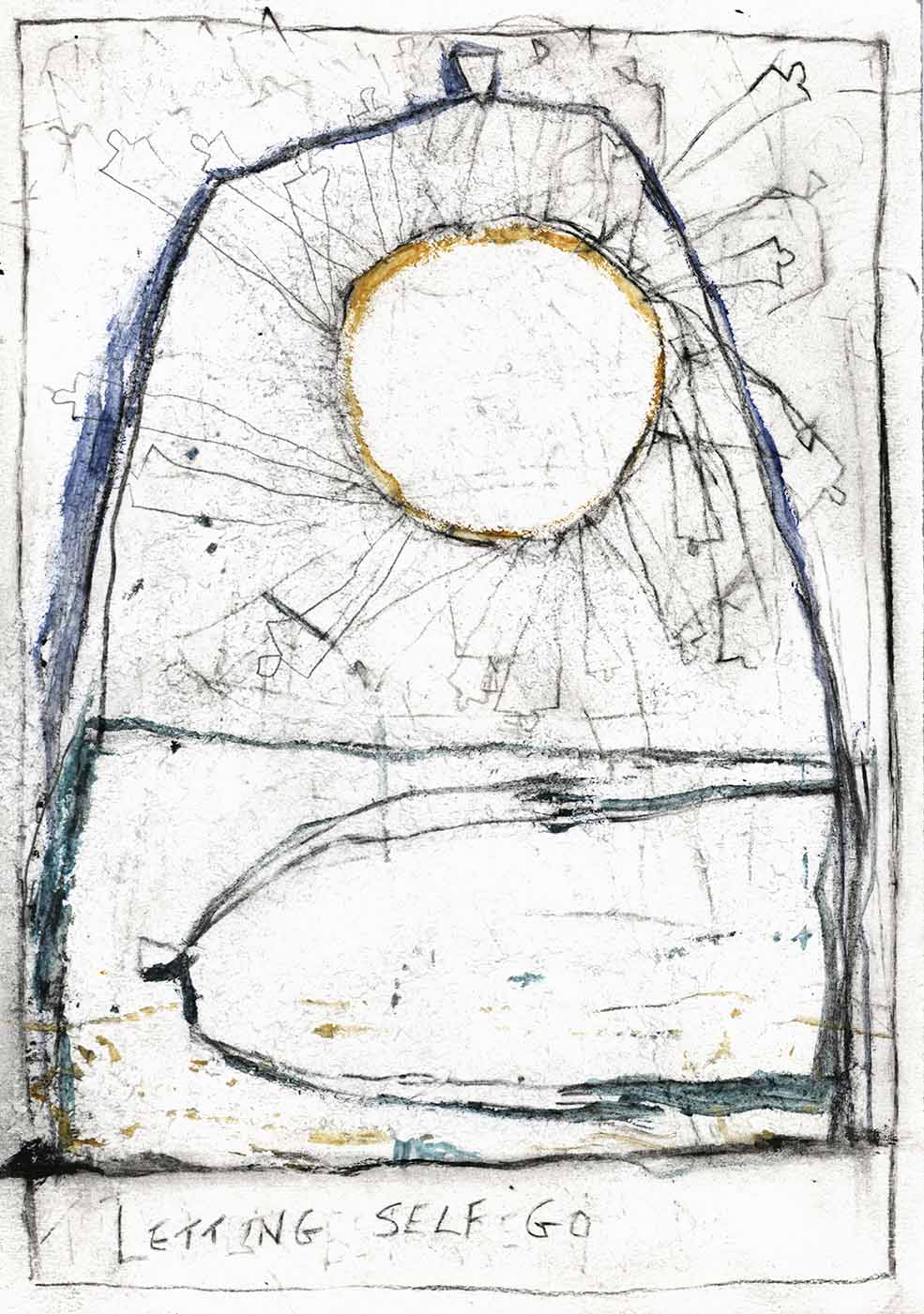 Letting self go.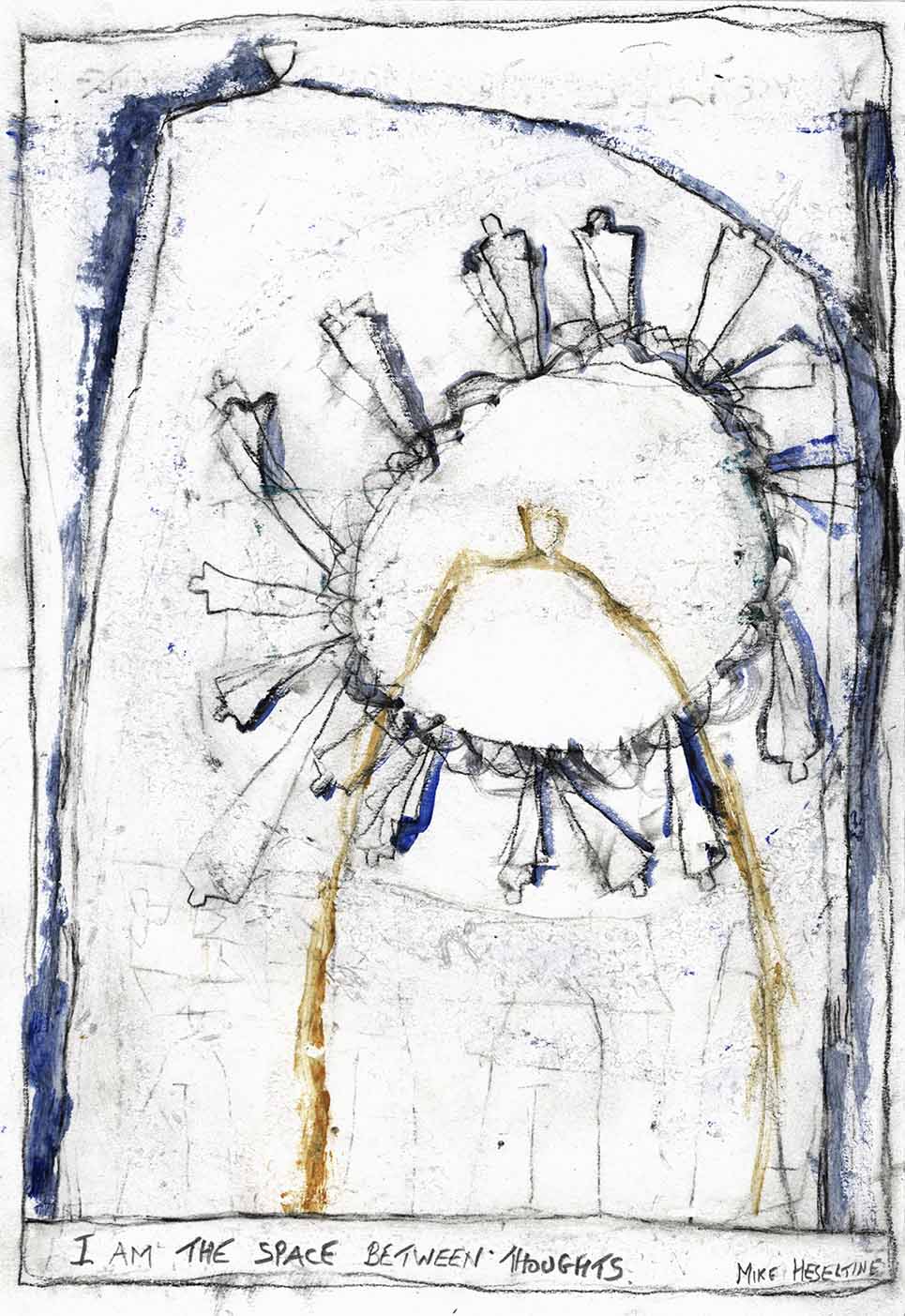 I am the space between thoughts.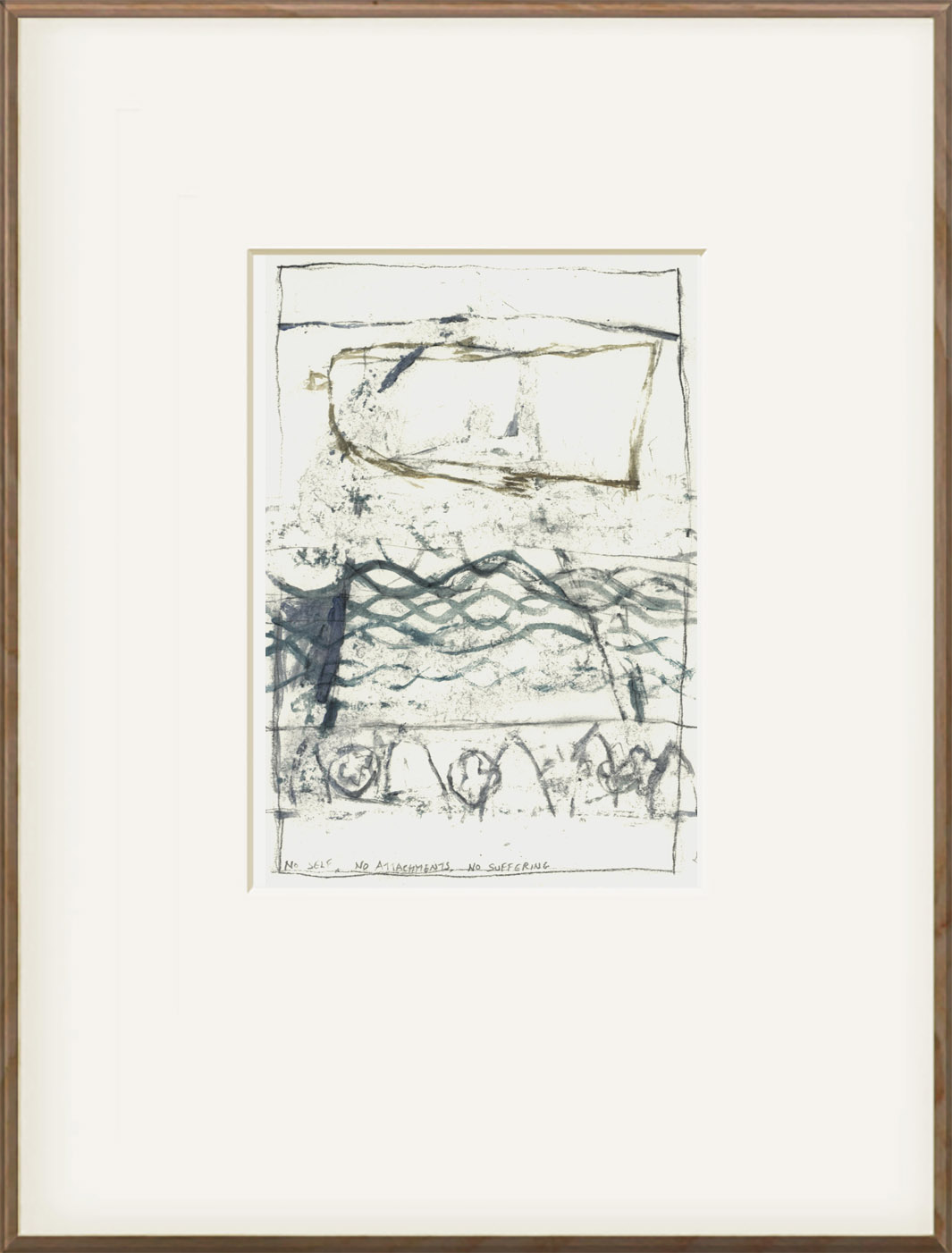 Empty of self, no attachments, no suffering.
A place where each other has no meaning.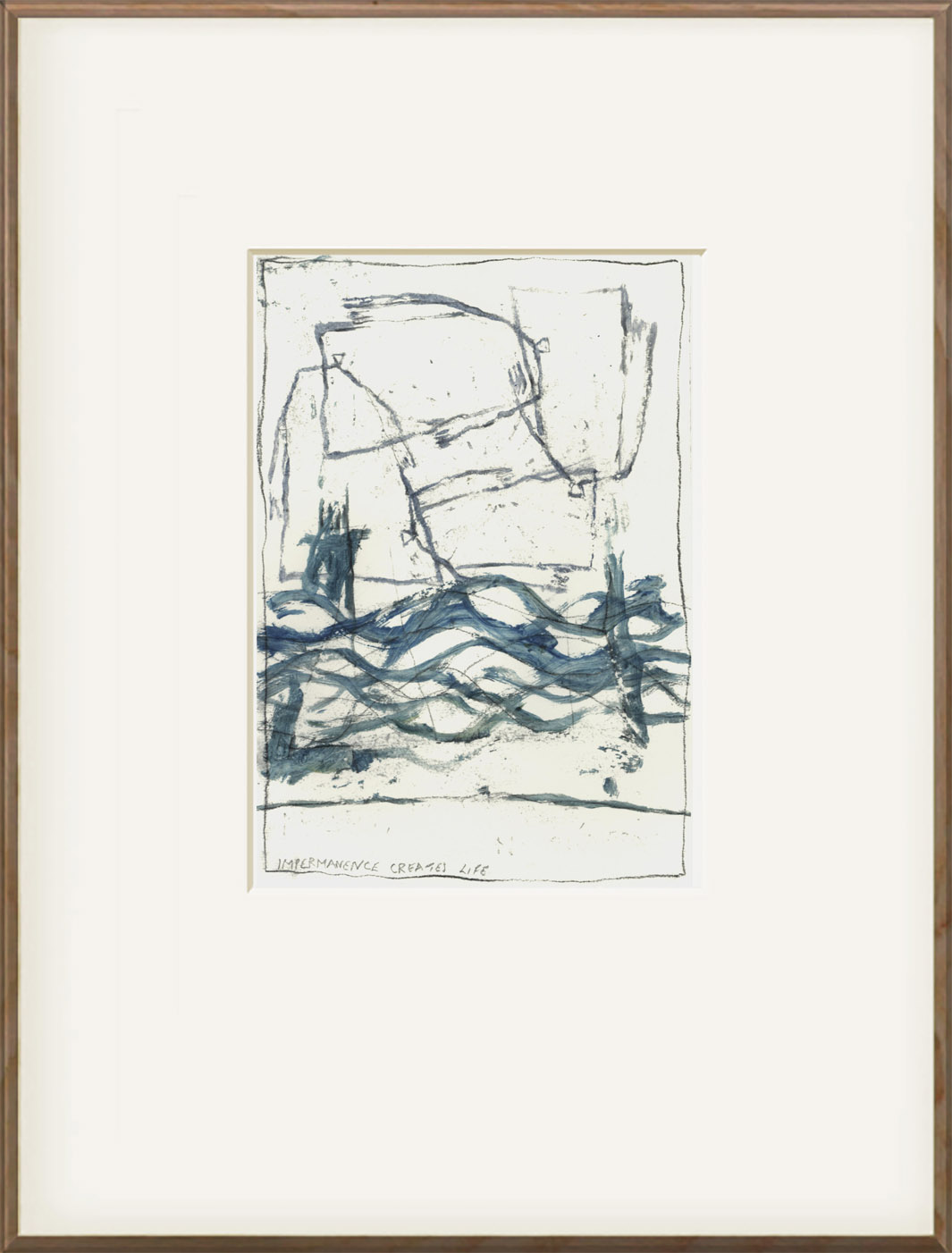 Impermanence creates life.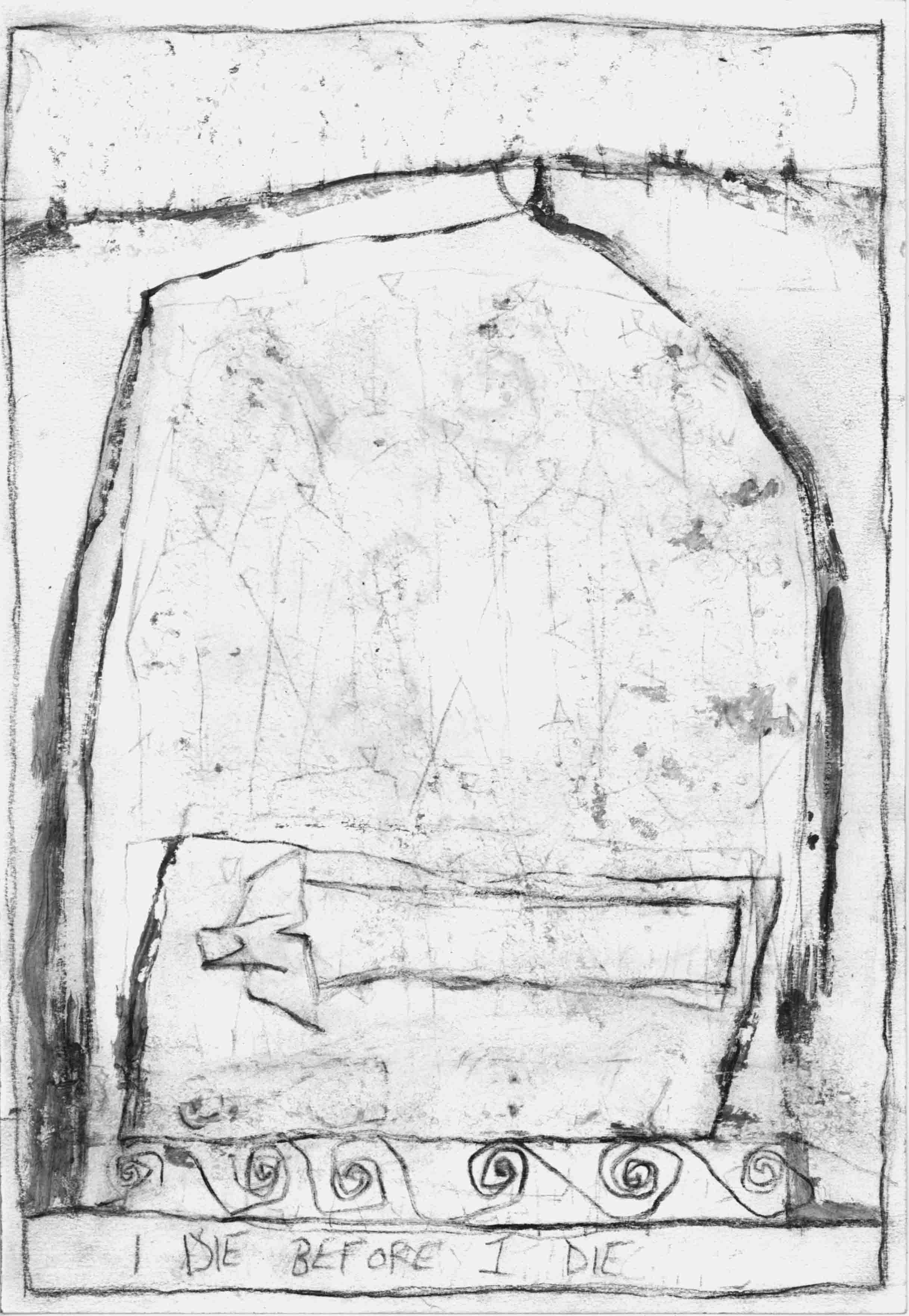 I die before I die.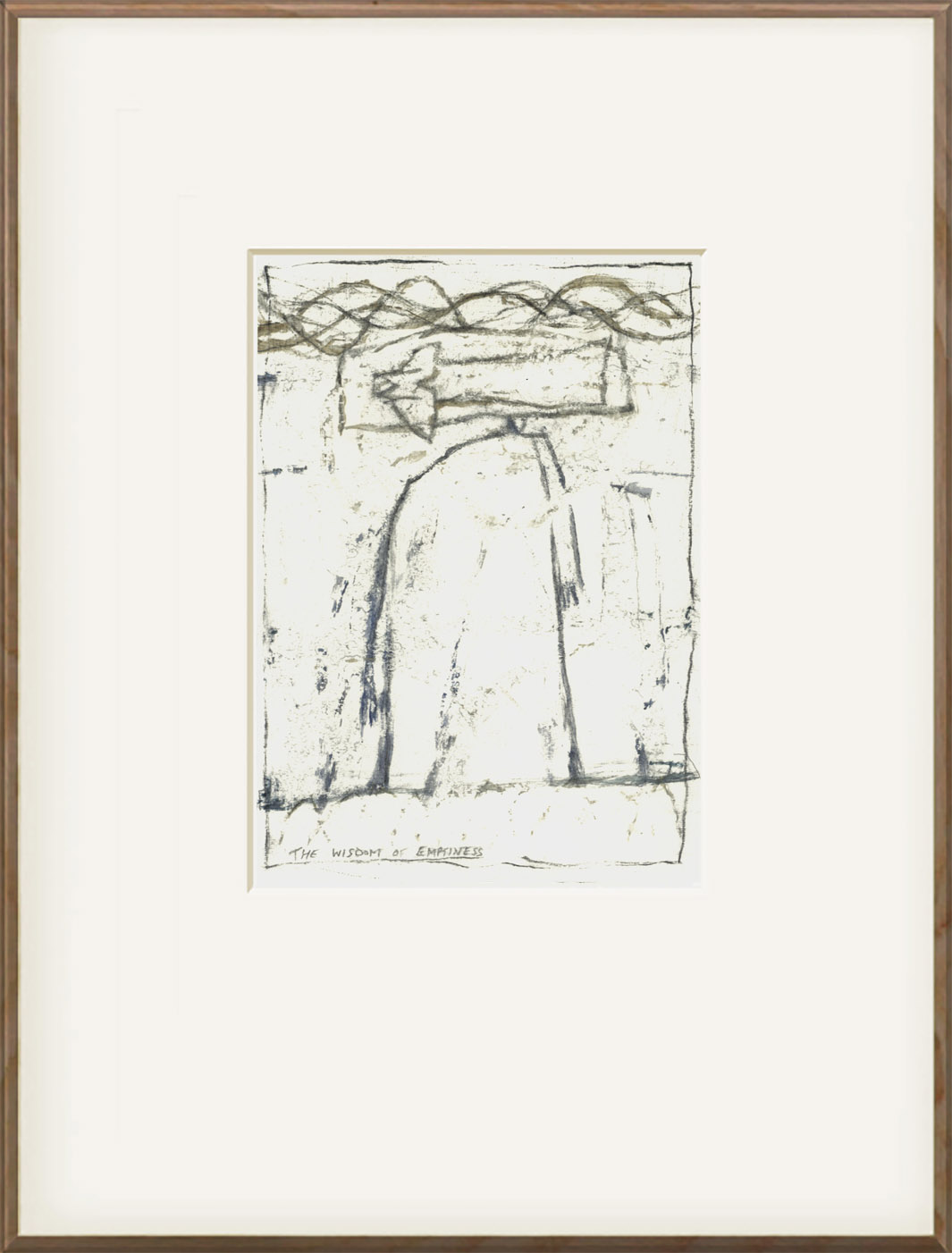 The wisdom of emptiness.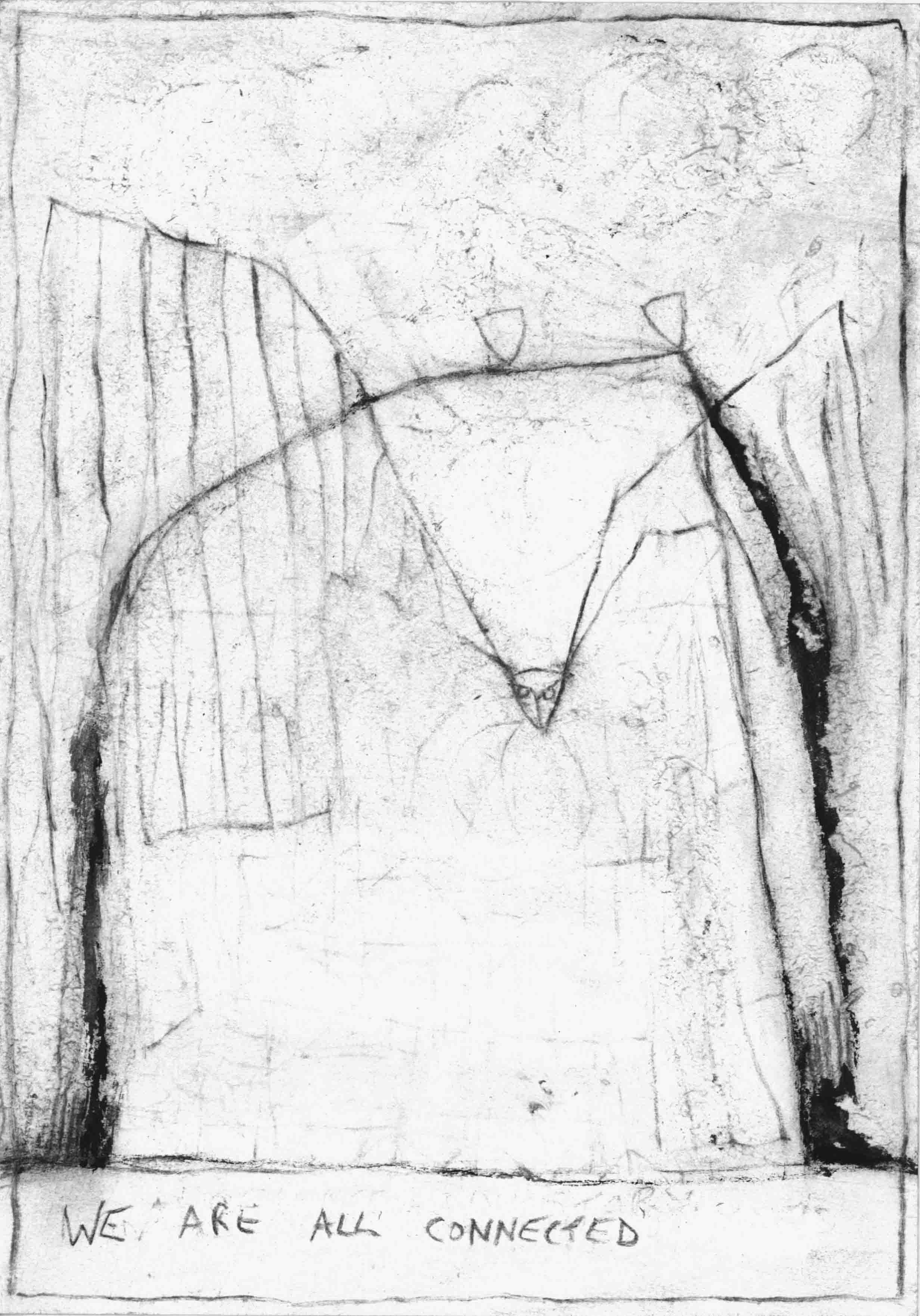 We are all connected.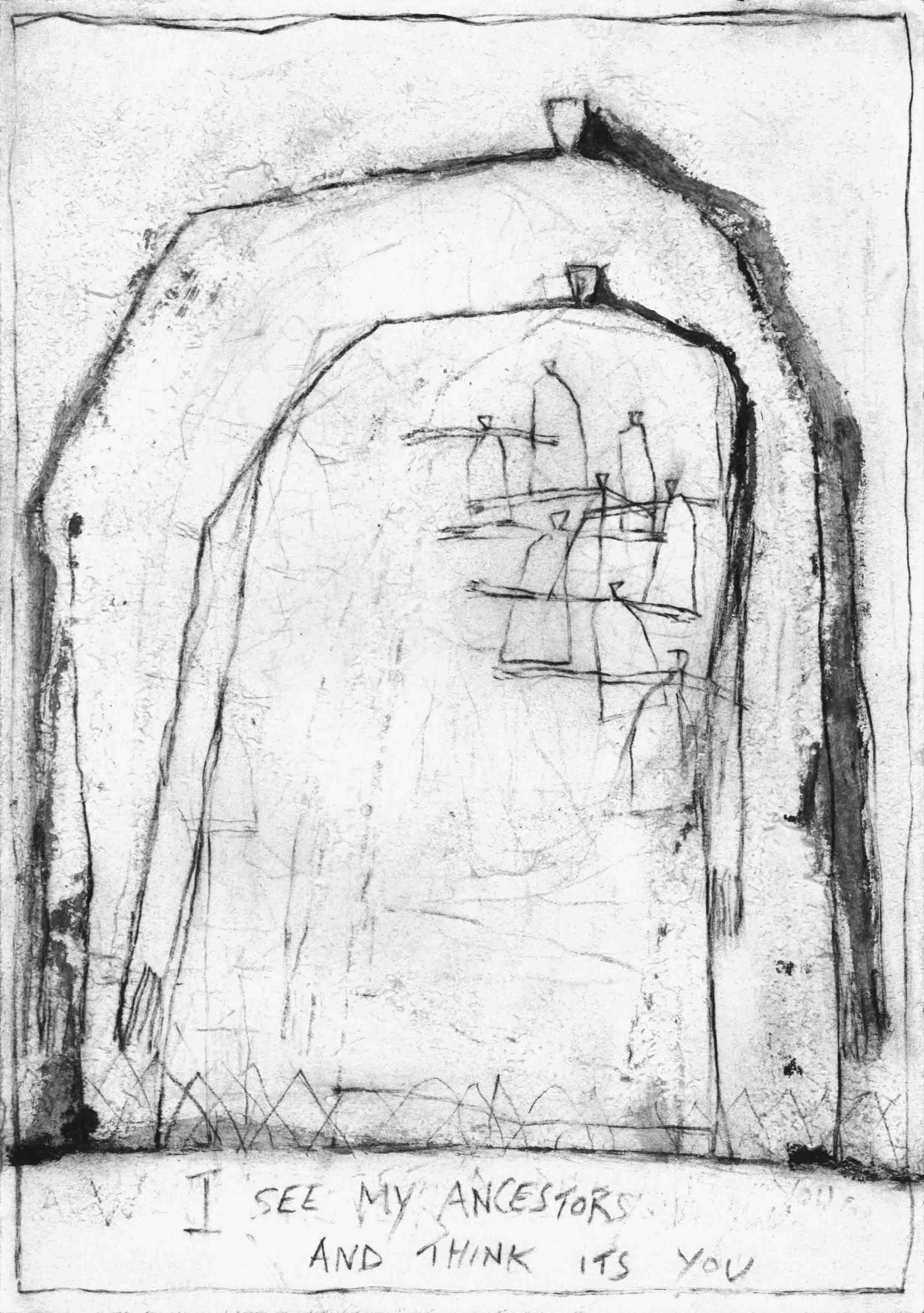 I see my ancestors and think its you.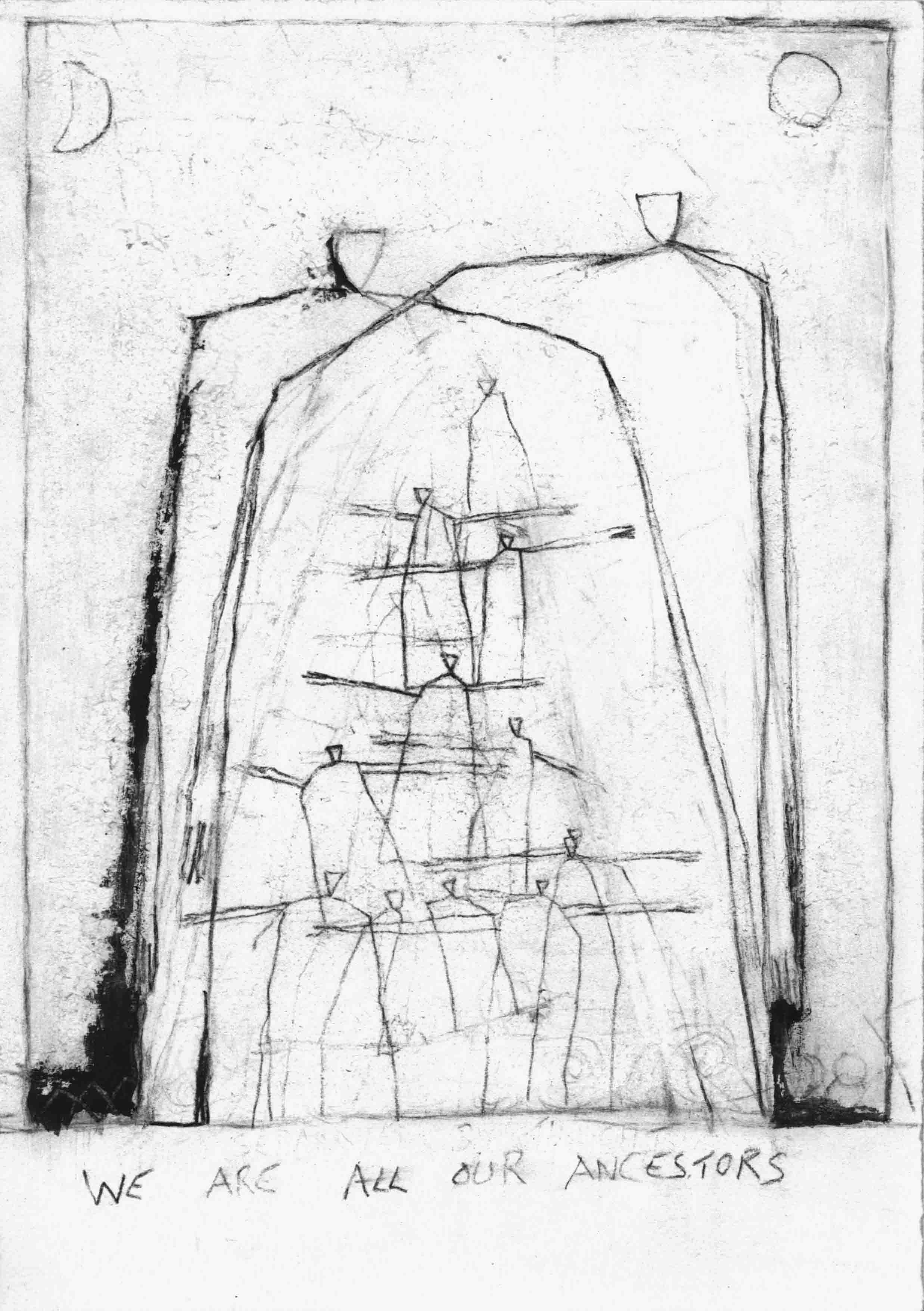 We are all our ancestors.
Buy greetings cards or prints.
Share on Facebook | Follow on Facebook | Follow on Twitter | About | Instagram Profile